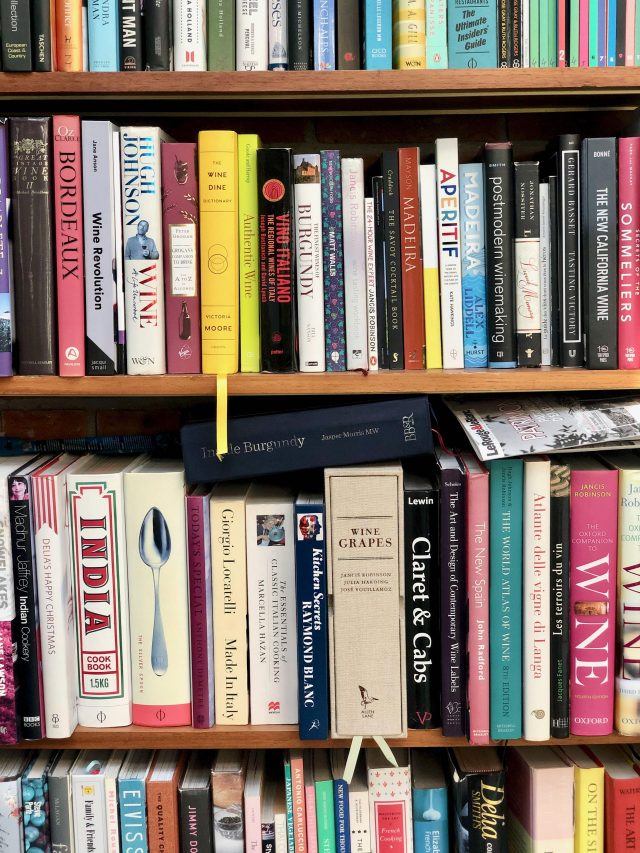 Open Library
by the VT team
| | |
| --- | --- |
| Date | 28 May, 2020 |
| Authors | Raphaël Rodriguez and Jack Fletcher |
With us all having a bit more time on our hands, we decided to dip into our bookshelves and pull out a few of our favourite reads to share with you. It's an esoteric selection with each book offering a unique insight into the authors métier.
A couple are essential tools for our research at home or on the ground and when preparing/debriefing a field trip; some you can casually pick-up and others require a little more focus. We find them all fascinating and recommend you seeking them out if you haven't already.


THE ONE-STRAW REVOLUTION
The practices Masanobu Fukuoka displayed in his 1947 book The One-Straw Revolution are as important to 'natural farming' as Rudolph Steiner's principles are to biodynamic agriculture. It's a spiritual account of how he came to develop these 'do-nothing' methods, an enlightening insight into a philosophy which transcends farming and applies to many other aspects of society.
"Everyone seems to believe that human thought and emotions are the product of the human mind, but I think otherwise. … When people see a green tree, they all think that green trees are beautiful. Trees leave a sense of peace. When the wind ripples the surface of the water, the spirit becomes restless. Go to the mountains, and a sense of the mountain arises. Travel to a lake, and one feels the spirit of the water. All these emotions arise from nature. Go anywhere nature has been disturbed and I doubt that anything but disturbed emotions will arise." – Masanobu Fukuoka
The One-Straw Revolution depicts a practical and stable model based on simplicity and permanence. Masanobu's deeply sensitive approach is an invitation to reflect and think, it inspires a change of attitude towards nature, agriculture, food as well as physical and spiritual health. A meaningful read we dare say, even more so in light of current events.
"Doctors and medicine become necessary when people create a sickly environment." – Masanobu Fukuoka
THE INITIATES
In the world of wine, the name Richard Leroy needs little introduction. For the initiated his work in Rablay-sur-Layon is recognised as nothing less than exceptional, making him one of the master vignerons of the Loire. After meeting the renowned 'bande dessinée' (strip cartoon) artist Etienne Davodeau, Les Ignorants was published in 2011 based around the idea that Richard shows and involves Etienne in the life of a vigneron over the course of a year, while Etienne shows Richard the life of a comic artist.
The book has been a massive success, with hundreds of thousands of copies sold to date. It's a visual guide to viticulture and winemaking - offering an alternative way of learning about the hard work that goes into each vintage, from pruning to harvest and bottling to sharing a glass with friends. Even the most seasoned fans of Richard Leroy's wines will find this a precious insight into the man behind the label (whilst possibly explaining why the demand for his wines far outstrips the supply!).
A prime example of the power of comics, it's the most human and intimate account of a vigneron we've come across. Not only does it share Richard's particular approach, it also describes the relationship between two artisans who, whilst being devoted to different disciplines, share similar values. Complete with cameo appearances from Jean-François 'Fanfan' Ganevat, the Arena family and our very own Nick 'Brooksy' Brookes!
The Initiates concludes with a list of bottles they drank and the books they read throughout their journey - a welcome inspiration these days!

WINES OF THE FRENCH ALPS
Following Wink Lorch's award-winning 'Jura Wine' comes another heroic effort, this time shining a light on the vineyards of Savoie and Bugey. 'Wines of the French Alps' was one of 2019 most anticipated releases and did not disappoint. A must-read for anyone seeking to better understand the diverse terroirs and wines from these exciting regions.
All nine of the growers we work with are present, from the iconic Gilles Berlioz and Brice Omont (Les Ardoisières) to the emerging talents of tomorrow such as Nicolas Ferrand (Les Côtes Rousses) and Luc Bauer (Grangeons de l'Albarine).
We were quick to quiz Wink for recommendations when preparing for our trip to Savoie last summer and it was only right that she joined us for the tasting we hosted earlier this year showcasing the wines of Jura, Bugey and Savoie.

LE VIN EN QUESTION
At a time when low/no sulphur use is being obsessed over by vignerons, importers and drinkers alike, it's important to understand the work of winemaker, chemist and revered taster Jules Chauvet (1907-1989).

Born into a family of Beaujolais-based négociants, it was his studies in the laboratory and unique work in the wine trade that led him to (re)discover new techniques. His lifelong pursuit of understanding wine influenced numerous iconic vignerons such as Marcel Lapierre and Pierre Overnoy who eschewed chemicals and first spoke out for natural wine, triggering a revolution still underway.
"To succeed in wine, like in life, one must live dangerously" – Jules Chauvet
Le Vin En Question is a pre-dinner conversation between two winemakers, recorded and documented without any editing. It is an opportunity to eavesdrop on M. Chauvet's pioneering research into yeasts, malolactic fermentation and carbonic maceration as well as his approach to wine. Worth reading alone just to hear this supremely gifted palate divulge his approach to wine tasting.
"I think one can do without SO2, in a certain measure, if one has hygiene … Wine is such a fragile equilibrium that we must not touch it anymore – if we were not always hurried we would let it age naturally, let it clarify naturally etc" – Jules Chauvet

VINEYARDS, ROCKS AND SOILS
Published in 2018 Vineyards, Rocks and Soils introduces basic geology in the context of wine. Written in the casual teaching style that Prof Alex Maltman developed over his 40 plus year career at the University of Aberystwyth in Wales, it's an educational book yet easy to digest.
Igneous, metamorphic or sedimentary? Soil pH, nutrient uptake, caption exchange capacity? Geology or pedology? This is an essential read for anyone wishing to learn about the intricacies that shape vineyards.
"The great English landscape painter, John Constable, studied the land and sky in order to inform his painting. 'We see nothing truly until we understand it,' he wrote, the same could be said for looking at vineyards." – Prof Alex Maltman.
Reading and research are integral to building up our expertise and we take a lot of pleasure in digging deep. Having an understanding of geology is crucial for interpreting the work of a grower and connection to their terroir. This helps inform expectations of a wine's taste, quality and ageing potential.
WINE GRAPES
We couldn't share our favourites from the Vine Trail library without paying homage to Wine Grapes, the peerless reference book of grape varieties. Co-written by Jancis Robinson, Julia Harding and Dr José Vouillamoz – a leading grape geneticist and DNA profiling expert.
Grenache, carignan and mourvèdre are in fact Spanish. Cabernet franc originates from the Basque country. Gouais blanc, pinot and savagnin are Western Europe's most ancient and prolific progenitors. Petit manseng and chenin are offsprings of savagnin.
Unearthing surprises as often as busting myths, this monumental work is essential to our understanding of grapevines and their adaptation to a specific terroir. It helps us join the dots between the best-loved and lesser-known varieties.
We believe that diversity is key – not only in nature and vineyards but also in the flavours of wines. Championing and supporting open-minded vignerons who are nurturing indigenous, sometimes near-extinct, varieties is an important part of our job.

NEWSLETTER SIGN-UP