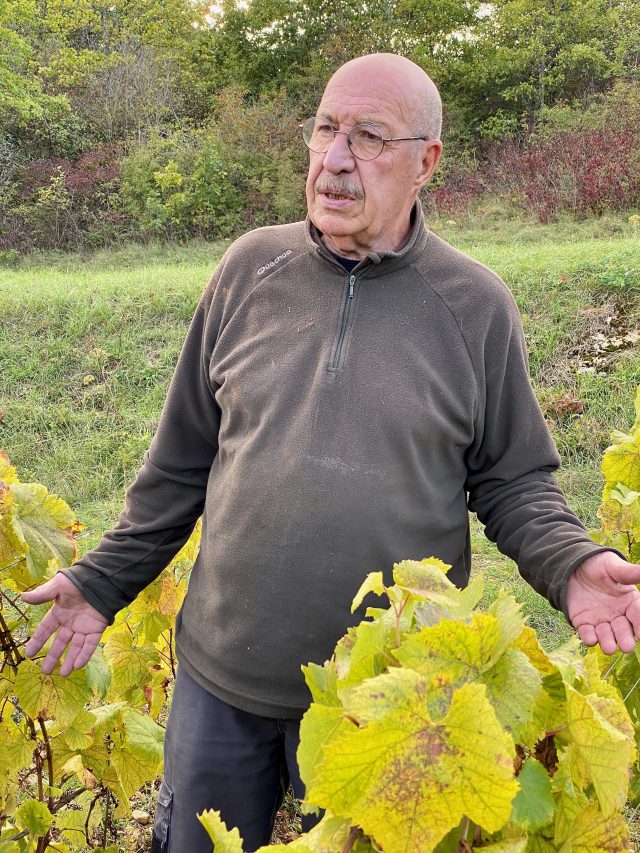 Burgundy 2018
Vintage Report
| | |
| --- | --- |
| Date | 13 January, 2021 |
| Author | Nick Brookes |
The 2018 Burgundy vintage was characterized by extremes. Winter was particularly wet, with 30% more than average rainfall. From April 10th temperatures soared upwards to 33°C in some spots, causing an explosive growth of buds. An even, rapid, and remarkably fruitful flowering resulted in a substantial production of grapes. There was little to complicate the picture from one village to the next throughout the growing period. It was also an historically sunny year, with 30% more sunlight hours between May and September. Temperatures were on average 2°C higher throughout the year. Debudding and even green harvesting were widely practiced. One other trend is that 'rognage' is increasingly being avoided, with growers allowing the tips of the vines to roam free, often tying them in arches to maintain air circulation and also enhance shade, particularly useful in 2018. Despite the dry summer, the ample reserves of water accumulated during the winter allowed the vines to bring grapes to full maturity. Generally, there were heat spikes during the summer, not a prolonged heatwave like 2003. As harvest approached winemakers could look back on a growing season that had seen the traditional hang time of 100 days from mid-flowering to harvest reduced to 80. The harvest started around August 20th for the whites and August 31st for the reds, finishing around September 12th. Weather conditions throughout the harvest were ideal with no rain at all.
The white harvest was especially generous, and the maximum yields were pushed in all appellations from Chablis in the north down to Santenay in the south. However, the much more finickity pinot noir grape gave yields around 20hh less (averaging 36hh), with less juice inside the berries than the chardonnay grape. Alcohol levels are perhaps surprisingly not too high, but rather in the perfect 13-13.5% range. The year's generous yields slowed down ripening in the chardonnay grapes, and the abundant yields meant that growers could afford to be selective at the press, retaining only the higher acidity juice liberated at the beginning of pressing. Many of the growers decided to reduce the percentage of whole bunches used for the reds, including Cécile Tremblay because her pH levels were high, and stems contain potassium that combines with tartaric acidity thus reducing acidity. She explained: "It was a hot early vintage with good flowering. But in fact, it [by this she refers to global warming] is not bad for pinot noir...but not good for the planet. High alcohol can be a problem if you cannot get the phenolic ripeness. 20mm of rain at the end of August proved crucial and I started the picking on 4 September and harvested for five days. I've never really seen a harvest like this, and it was a new kind of vinification, using less whole cluster because the pH was high, and I didn't want to increase it further. The pH in 2018 is a little higher than 2019." As far as vinifications are concerned many growers took a softly, softly approach, cutting down on pigeage, just keeping the cap wet and allowing the juice to infuse. There is a general trend of cutting back slightly on the percentage of new oak used for the reds - much overdue from our perspective.
As regards the whites you might be surprised to discover many wines with pitch perfect balance, classic in style with tension and acidity – Burgundians are becoming increasingly adept at making wines in warm summers and have become accustomed to picking early. Further north in Chablis, Thomas Pico was finally able to fill his cellars in 2018 (for the first time since 2015), producing charming, seductive wines in the line of 2009 and 2015, delivering expressive fruit tones and fleshy mid-palates that are buttressed by succulent acids. Open and approachable, most will drink well young, and the best marry the generosity of the year with the classic Chablisien signature. The big question is how well 2018 white burgundies will age, and here some experts such as William Kelley consider that the wines may well confound expectations, and age gracefully – he cites 1982 as an apt comparison.
Moving on to the reds, in barrel the wines have true pinot character with vivid, bright red and blue fruit aromatics, transferring through to the palate, with a beautiful quality of fruit, blueberries and even blackcurrant typical together with floral and spicy notes. Alcohol levels average 13.5% and there is a clear demarcation of terroir from one wine to the next. There is a purity and energy about the wines, and the tannins are fine grained and ripe. Growers who avoided deleafing and hedging to shade their fruit were rewarded with fresher more vibrant wines. There are marked differences from one domaine to the next, and the vintage's heterogenous quality makes comparison to other vintages a tough call. Perhaps the best wines marry the qualities of 2015 and 2017.
As regards pricing, demand continues to exceed supply many times over, especially as you approach the top of the quality pyramid. And there are ominous signs as demand from mainland China strengthens just at the point when it weakens from the USA market (thanks to a 25% tarif levied by the USA on wines imported from Europe below 14%). Covid has impacted markedly on other markets, quickly replaced by new markets who have been waiting patiently in line for an opportunity to buy. The good news is that thanks to full cellars, especially for whites, our suppliers are pricing most of their wines equal to or slightly below 2017 levels.
IN THEIR OWN WORDS
When we visited in Nov 2019, Cécile was measured but optimistic about the ultimate quality of the 2018 vintage noting, "I really think it's one of those years where they need two winters to really show their stuff. In particular the wines have freshened and picked up energy. The season itself was fairly easy to manage because other than a very wet spring where it was difficult to get into the vineyards, it was hot, dry and largely clement. The flowering was quick and uniform which made for even maturities at the harvest, which we began on the 31st of August for two vineyards, took a pause and then resumed in earnest on the 4th of September. Yields were good at around 35 to 36hh, which is a little less than 2017 gave us with very good sugars. I used a bit less whole cluster than usual, which is to say 10-40% except for the Chapelle where I used 50% and the Chambolle Aux Échanges that saw 100% (and no SO2 for that particular wine). I had no problems with the fermentations as the wines converted their sugars fairly quickly. As I mentioned, the wines have changed tremendously and I'm beginning to think they could be excellent and perhaps even genuinely great in time though we will of course have to wait and see".
Cécile Tremblay profile →
Sylvain commented that "2018 is a year that was relatively straightforward with a lot of rain up to June then a little mildew pressure. The summer was very dry and hot up until harvest which led to the impression that the grapes were shriveling, though it concentrated the juice inside. The picking date was complicated depending on the parcel and how stressed the vines were, I started around 3rd September for the whites and 6th September for the reds. Pigeage was carried out relatively early with very little mechanical extraction and more like infusion. Some cuvées had difficulty finishing their fermentation but did well in the end." The whole range of Sylvain's wines was outstanding in 2018 – it's quite a feat to produce so many pitch perfect wines (we tasted 21 wines without one dud!). Is there another grower in the Côte de Nuits producing such outstanding quality at such reasonable prices?
Sylvain Pataille profile →
2018 was a hot vintage throughout the summer and harvest, resulting in yields around 10% lower than average (40hh for village wines and 36hh for Grands Crus). "We started the 2018 harvest on 1st September for the Chambolle-Musigny Les Amoureuses and the Grand Crus, the rest were picked on 6th September," Antoine Amiot explained. "We racked the wines in October. A lot of our vineyards were replanted in 1990 so now that they are reaching maturity, we are beginning to use more whole bunch, which is done as a mille-feuille (layering stems/no stems inside the barrel). There is slightly more stem addition this year as we felt that they were fully lignified".
Amiot-Servelle profile →
Regarding the 2018 growing season Pierrick explained to us, "It was relatively easy to manage as it was largely hot and dry with a good flowering and not much disease pressure. We initially started picking on the 25th of August for two days with Champans and Clos des Chênes and then stopped as the other parcels were much less advanced. We recommenced on the 30th and picked through to the 5th of September. I did my usual vinification with no sulphur and happily there were no stoppages. Yields were slightly lower than they were in 2017, which is to say 40 hl/ha on average versus 42 hl/ha. Potential alcohols were quite good, ranging as they did between 13 and 13.7%. As to the wines, they have everything they need for a long life, yet there is so much baby fat that they should be quite enjoyable young as well."
Pierrick Bouley profile →