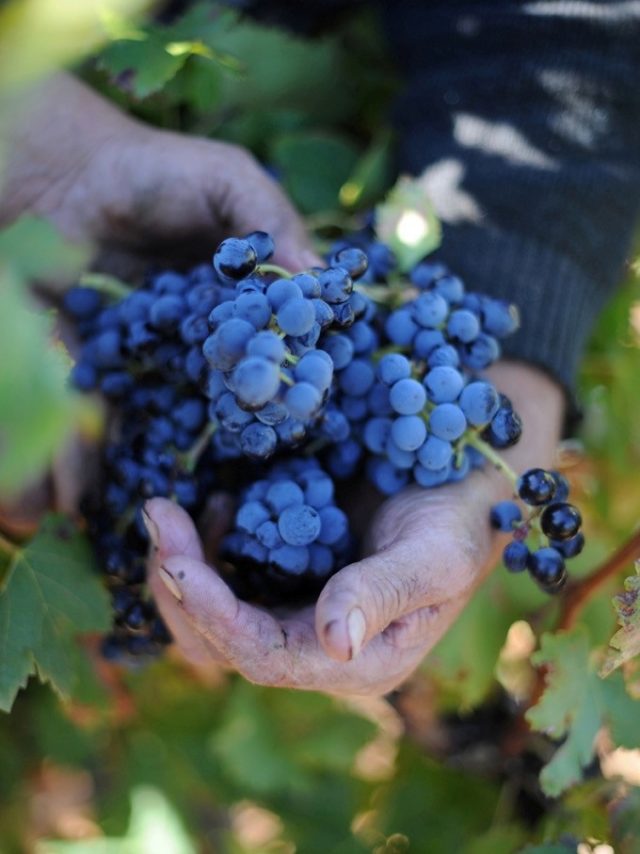 Rhône 2018
Vintage Report
| | |
| --- | --- |
| Date | 7 September, 2020 |
| Author | Nick Brookes |
Throughout the Rhône valley some brilliant wines have been produced in 2018, especially in the north, but it is not a vintage where quality is homogenous, and even within the same appellations and domaines, you will taste some radically different expressions. It is the fourth year in the last five vintages when summer conditions were marked by a heatwave, and even in September temperatures averaged around 30°C during the harvest. These conditions have always been pretty typical down in the south, but they now seem just as common-place in the north. Many northern growers have adjusted to this new norm and it really shows in the wines. Go back to a hot year like 2009, and you would often find alcohols above 14% in northern appellations – now in a similar year Gonon, Gilles, Duclaux and Stéphane Othéguy (our new Côte-Rôtie source) have produced reds around 13.5%. And even more indicative, 2018 northern whites are an outstanding success with Gonon, Gripa and Othéguy making wines with pitch perfect fruit, drive, and vigour, and alcohol levels similarly at 13.5%. Fruit quality with the northern reds is quite flamboyant, the wines are packed with flavour, and tannins are silky – the best are a cut above 2017, perfectly structured and will age very well.

2018s are much more hit and miss in the south, where they suffered from mildew in spring and then a very wet June which impacted on flowering. Fortunately, the typical summer heats returned towards the end of June and stayed that way until the end of September. The most single minded growers who put in the work whenever needed have emerged with some excellent wines, with CNDP as ever to the fore, but many of the larger domaines, with a less flexible workforce not prepared to carry out necessary spraying at week-ends, have badly misfired. Growers with particularly fine terroirs, like our new Gigondas source Moulin de la Gardette who have vines at high altitude, suffered less from mildew and have produced extraordinarily good wines. The wines are ripe, tend to have paler colours, but they are finely tuned with a clarity of expression, and a lurking mix of chewiness and lip smack.
NORTHERN RHÔNE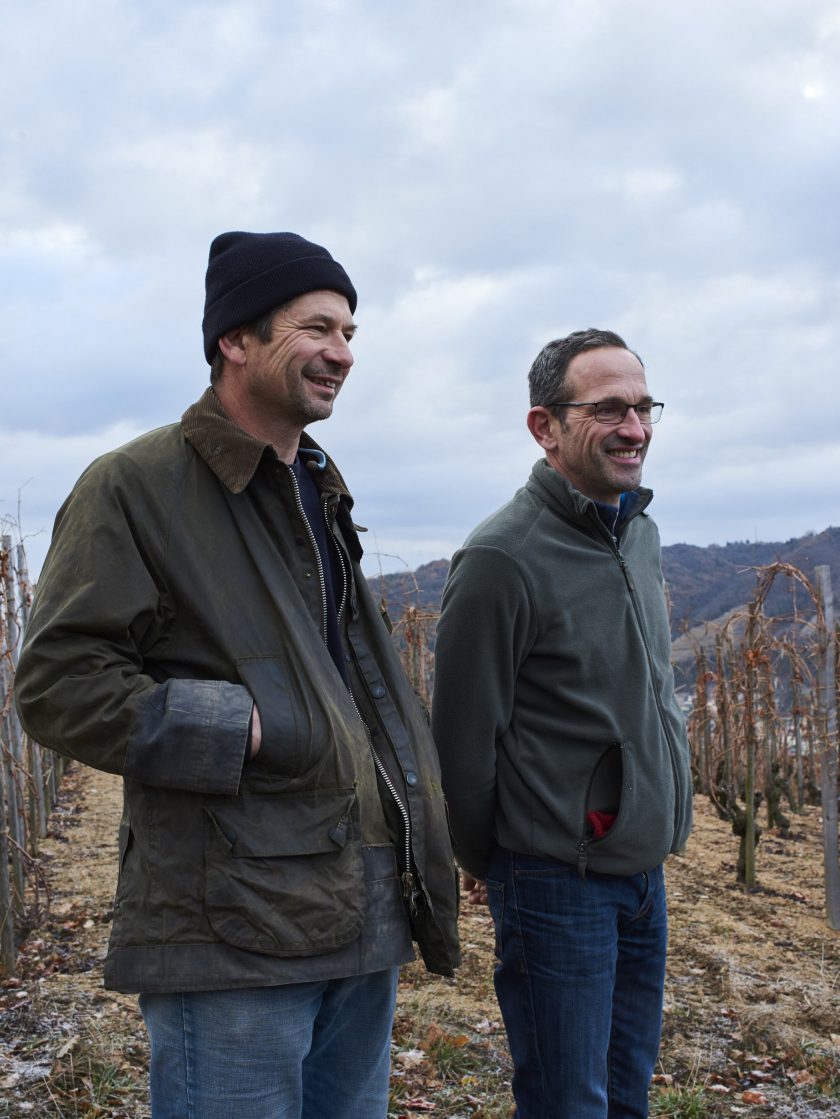 2018 in the northern Rhône is a vintage of scale and power for many of the reds, the result of the high and prolonged summer heat, but in the leading reds there is more clarity of fruit, and a silky quality to the tannins that wasn't there in 2017. It's a vintage where the hierarchy of the soils has never been stronger. There are striking wines from the most noble terroirs, which have often prevailed in the battle with the weather. There has now been a run of four hot years in the last five, with 2016 the only exception.
Growers had to be alert in their vineyard management and in their cellar handling in 2018. Vineyard management has pointed to the benefits of working soils to permit better water absorption than those sprayed with Roundup herbicide. Canopy management is also vital – to allow aeration and protection from the high sun rays. Leading domaines such as Pierre Gonon tie their adjoining vines in an arc, requiring more labour, to help provide some shadow and distribute the vine's energy rather than cutting the tops of the longest shoots, which stuns the vines.

There was regular rain in the north during spring, but much less than in the south, and later on – it mostly arrived in late May and June, encouraging rapid plant growth, and raising the spectre of mildew. Organic growers managed to keep outbreaks at bay without undue worry. As Jean Gonon reported, "on June 13th the rain stopped but it was touch and go mildew wise over the next month. It was so wet everything had to be done by hand. Flowering was ok and a hot summer followed. It was an early harvest that started on Sep 4th for the white, and Sep 5/6 for the reds. It was still very hot during the harvest (an average of 30°C) so we picked only in the morning, finishing around Sep 25th". It was certainly consistently hot in July and August (maximum 37°C) resulting in a rapid build-up of sugars. As the hot, parched weather continued, some vines faced blockages in maturity but a couple of showers in mid-August helped push the vines over the finish line. Most of the growers enjoyed a full yield harvest.
Conditions were still summer like throughout September when the harvest was brought in. The choice of picking date was crucial to making excellent, balanced wine – pick a day or two late and alcohols soon shot up over 14%. In the cellar, cooling equipment was vital or growers had to pick early in the morning (like Gonon). Many of the best wines have been made retaining a high proportion of stems during the fermentation. Delicate extraction was called for with pigeage being less performed in these hot years, with infusion, cap submerging, gentle pumping overs the order of the day for the most skilled, and flexible in approach.
As Bernard Faurie explained, "the abundance of harvest saved Hermitage 2018, both red and white, and helped to control the alcohol and balance". For us the quality of terroir at Hermitage is such that it usually trumps whatever conditions the weather throws at it, and the results are equally good in a solar, southern style vintage like 2018/2017, as a cooler northern vintage like 2016. Bernard Faurie's wines are spectacularly good in 2018 (JLL rates two of Faurie's cuvées as the best of the appellation, ahead of Chave), and whether you opt for the more fruit forward Greffieux-Bessards, denser longer-lived Bessards-Méal, or this year the sumptuous Bessards you will be amply rewarded.
Cornas is on a roll, Guillaume Gilles likewise, and there is a wonderful purity and elegance to both of his 2018 wines (and perfect alcohol level of 13.5% too). It would not surprise us to find his wines as equally sought after as those of Pierre Gonon in the not too distant future. Talking of Gonon's wines, the brothers' 2018 St Joseph red was pitch perfect once again (made with 92% whole bunches). As Pierre Gonon comments, "as regards the wines we have never seen two such good years as 2018 and 2019 consecutively – years with full yields and the highest quality, we are very lucky". Their white Les Oliviers is spectacularly good too (we believe the best we've ever tasted from the domaine).
It's a theme that repeats with Gripa's excellent white wines in the vintage (JLL reports the northern Rhône whites as a triumph) – all three have alcohol not far off 13.5%, over half a degree less than the 2017s with lots more vigour and drive. There are some excellent Condrieu too, again with a similar alcohol level – this year we're thrilled to have extracted a whole 24bts (!) of Stéphane Othéguy's Condrieu, together with his top two Côte-Rôtie vineyards on the Côte Brune. Stéphane has just 1.5ha of vines in total that he tends organically, giving his wines long patient élevage in older oak and adding sulphur of just 10mg/l at bottling. Vineyards on the Côte-Brune, planted into the schist, always give tighter and more tannic wines than from the southern sector and were particularly successful in 2018.
View our Rhône 2018 En Primeur Offer →
SOUTHERN RHÔNE
2018 was a year of two distinctly opposite halves. In the first half a wet spring led to a devastating attack of mildew. The rains continued into June leading to additional problems with flowering. In the second half those who escaped the worst of these two problems then enjoyed a very hot and dry summer, then hot dry September during harvest resulting in some excellent, surprisingly juicy, generous reds and whites (although this is definitely not the general rule).
One of the most important aspects of terroir in the Southern Rhône is the mistral. This penetrating north wind follows the rain, drying wet bunches and helping to keep diseases at bay. But after successive rains throughout a very warm May, the mistral never came and mildew spread like wildfire. "It happened in one night" said Vincent Avril of Clos des Papes who eventually lost 70% of his crop. Mildew is a fungus-like organism that attacks all the green parts of the vine. It causes leaves to drop, which hampers ripening, and when it attacks the stems it arrests the flow of sap, leaving blackened, wizened bunches. It affected all varieties but grenache was especially prone, and it had a cruel predilection for old vines.

Organic and biodynamic estates were often the worst hit (especially the large ones who rely on a regular Monday to Friday workforce), as there's relatively little they could do to fight back – though some fortunate growers dodged the worst. Laurent Charvin at CNDP commented, "my maximum yield is 30hh usually, so 25hh this year was a good result. I did six treatments in two weeks with the constant on-off rain – I treated at night, in the afternoon, on Sundays". He has been officially organic on his eight hectares – a manageable size for a family enterprise – since 2011. As well as being willing to work all hours of the day seven days a week, it was important to have the right equipment as well. Philippe Bravay commented from Domaine de Ferrand in CNDP, "tackling the mildew, the quality and frequency of the treatments are the key. You needed efficient kit to do a proper spray both sides of the rows – it's no good to have one side OK, the other not. I replaced my spray machine in 2017 and was very happy I did". In some appellations early mildew was not the only problem with Eric Bouletin at Roucas Toumba reporting a wet June when more than 300mm of rain fell in three weeks leading to coulure (poor fruit set) and the loss of 80% of his harvest, with yields a measly 6hh.

After a grisly early summer. the weather that followed was thankfully extremely hot and dry, except for a heavy rain storm on August 9, and there were no serious issues during harvest. Grapes didn't mature in a smooth, straight-line and this resulted in a long, extended harvest over the whole month of September. It almost seems miraculous to report that some excellent wines have still been made in 2018 similar to a lighter 2015. In difficult years, it can make sense for wine lovers to seek safety among old vines, famous vineyards, top producers, or organic/biodynamic viticulture, but in the Southern Rhône 2018 is a vintage in which simple rules-of-thumb don't apply. There are some excellent wines, but these are the exceptions – there are countless others that are simply best avoided. This is not a vintage to buy blind.
Higher altitude estates in appellations such as Gigondas were the most successful, where we are delighted to have started working with the Tradition cuvée from Moulin de La Gardette, whose vineyards above the village at 350-450m on many different terroirs make for the most elegant and exciting wines in the appellation. Châteauneuf-du-Pape also did well, at least in the hands of Domaine Charvin (JLL is a big fan of the subtleties, clarity of expression, and cerebral appeal of this wine) and Domaine de Ferrand.
Whites were a little more consistent and between 2015 and 2017 in style. They are ripe, full-bodied, with high alcohol and sometimes low acidity. Some are delicious and are largely wines to drink young rather than keep.
View our Rhône 2018 En Primeur Offer →
NEWSLETTER SIGN-UP