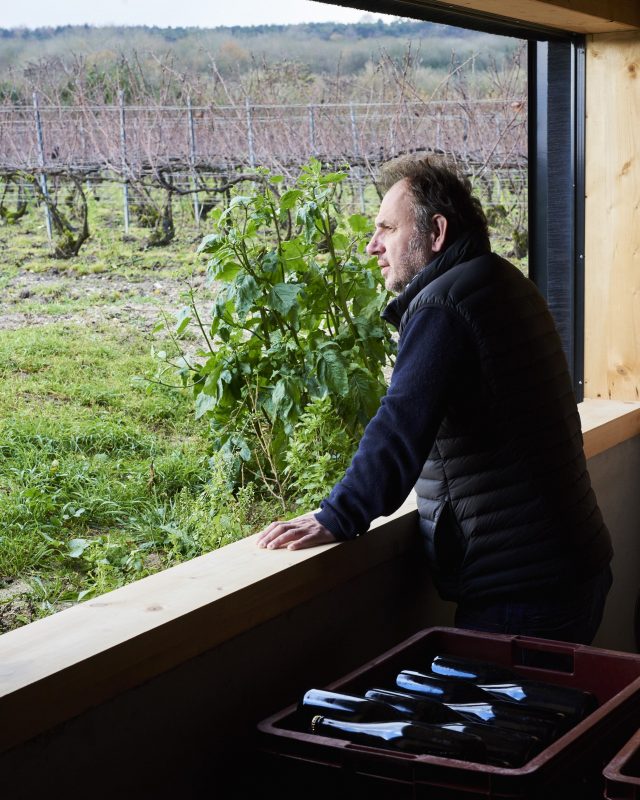 Alice Lascelles on Grower Champagnes | FT
| | |
| --- | --- |
| Original Title | Champagne's new indie stars |
| Publication | Financial Times — how to spend it |
| Author | Alice Lascelles |
| Published | 17 November, 2019 |
In her recent article in the Financial Times, Alice Lascelles introduces some - but not all! - of the growers who are shaping up the champagne region, mentioning a few producers we work with such as Jérôme Prévost, Benoît Lahaye, and Emmanuel Lassaigne, as well as a some of the shops and restaurants who promote grower champagne actively in the UK, all of which we're lucky to work with: The Sampler, The Whisky Exchange, Bubbledogs, Sager + Wilde, Compagnie des Vins Surnaturels, Le Comptoir de Joël Robuchon, Flor and Lyle's.
[...] Savart is what's known as a "grower" or, more correctly, a récoltant-manipulant (grower-winemaker) – a small-scale indie winemaker who grows grapes, and makes champagnes, under his own name. This might not sound unusual, but it's the exception in Champagne, where most of the volume still comes from big houses or co-ops that buy grapes from contract growers all over the region.
Over the past couple of generations, the number of récoltant-manipulants in the region has multiplied and today there are more than 4,000. Most of these domaines make average booze-cruise fizz. But the top tier are producing some of the most exciting champagnes on the market: esoteric, terroir-driven, often with a bit of a rebellious streak. "I think for many of us, Burgundy was a big inspiration," says Savart. "In the past 10 years we've been seeing a lot less blending, more single plot, single vintage, single vineyard, single village. It's a fantastic revolution!"
One sommelier who has long championed grower champagnes is Sandia Chang – her champagne bar Bubbledogs in Fitzrovia serves nothing but indie labels.
"They're champagnes with heart and soul," she says. "The fact that it's often just one or two people doing everything – tending the vines, harvesting the grapes, making the wine, blending it – gives you a sense of intimacy that you don't get with the grandes marques."
Even if you're not a grower aficionado, you may have heard of Selosse – a domaine that often figures alongside Krug, Cristal and Salon on the world's elite wine lists. Established in the 1960s, this family-owned winery in Avize rose to fame under Anselme Selosse, a maverick whose low-intervention, artisanal methods paved the way for a new generation of récoltant-manipulants.
Revered by some, reviled by others, the Selosse style owes more to the white wines of Burgundy and Rioja's Viña Tondonia than traditional champagne in many ways: it's oaky, powerful, with big, structured acidity. The wines might divide the critics, but Selosse has a serious fanbase. For a top vintage of the Blanc de Blancs Millésime, you can expect to pay more than £600.
[...] Most of the top growers produce fewer than 60,000 bottles a year, which is a drop in the ocean compared to a big house. One of the smallest, and most sought-after, domaines is Jérôme Prévost's La Closerie, a tiny two-hectare domaine in Gueux that makes two cuvées: a white called Les Béguines and an even rarer rosé called Fac Simile (£150, contact Vine Trail for availability).
Both these champagnes are, unusually, made almost entirely from Pinot Meunier, a grape that usually only gets a supporting role in blends (if it's used at all). In the wrong hands, Meunier can be fruity to the point of flabbiness, but Prévost makes it electric, paring back the dosage (the sugar added at bottling) to almost nothing so the grape's natural florality shines through.
Prévost, rather like his wines, is notoriously elusive. He doesn't welcome visitors to his winery. He rarely pours at tastings. And his website is wilfully obscure, with pages of technical data interspersed with quotes from Roland Barthes.
I must admit, I was a bit anxious about meeting the man. But when I'm introduced by his pal Savart, I find him to be gracious, deep-thinking, and surprisingly down-to-earth. By the time we sit down to lunch in the vineyards – a picnic of charcuterie and salad prepared by Frédéric's mother – Prévost and Savart are bantering away like two blokes down the pub.
View Jérôme Prévost's La Closerie profile →
Most modern-day champagnes are derived from just three of the seven permitted grape varieties: Pinot Noir, Chardonnay and Pinot Meunier. Back in the day, though, champagnes were more of a mix. Jardin de la Grosse Pierre by Benoît Lahaye pays tribute to that with a blend of seven different grape varieties that were planted together in a single plot in Bouzy in 1927 (£110, contact Vine Trail for availability). Fleshed out with Pinot Blanc, Fromenteau, Arbane and Petit Meslier and aged for several years in barrel, it's a wine that takes you on a deep dive – rich, honeyed, reflective. Lahaye makes just 1,500 bottles a year.

View Benoît Lahaye profile →
Growers have helped to raise the profile of underrated grapes, and they've shone a light on many overlooked terroirs too. Jacques Lassaigne makes ravishing blanc de blancs in Montgueux, a commune in the south of Champagne that used to be considered beyond the pale (£39.90, from Vine Trail). Clinging to Montgueux's chalky hillsides, the chardonnay vines here produce wines that are wonderfully expressive, with exotic notes of pineapple, toasted almonds and a mouth-watering salinity.
View Jacques Lassaigne profile →
[...] Getting hold of the best grower champagnes can be difficult – allocations are often tiny, with distribution deals heavily reliant on personal contacts. Wine Source and Vine Trail – two primarily trade-focused companies that do some private wine sales on the side – really excel in this area. The Sampler and The Whisky Exchange also offer a good selection, as does the Bubbledogs online shop, while the annual Scala New Wave Champagne tasting at 67 Pall Mall attracts a lot of the big names.
More and more bars and restaurants are getting behind the grower movement. Compagnie des Vins Surnaturels in Covent Garden does a great list that is divided up, Burgundy-style, by village. Sager + Wilde often hosts tastings with the winemakers themselves. The late Joël Robuchon's Mayfair restaurant Le Comptoir dedicates around three-quarters of its list of over 20 champagnes to growers, for sipping with small plates. And Flor – the new Borough wine bar, bakery and restaurant from the team behind foodie favourite Lyle's – has also made a big commitment to small, independent champagne houses, including Marie Courtin, Emmanuel Brochet, Selosse and Jérôme Prévost. "When you are working with grower champagne producers you are dealing directly with the person who's responsible for the grapes, the land and the resulting wine," says Flor's chef founder James Lowe. "It's exactly how we work with the farmers who rear the pigs we use, or the farmers who grow the fruit we source. For me, the sourcing of the wine list should be no different."
Of course, simply being small does not make a producer good. Nor, indeed, does being big make a house bad (Cristal producer Louis Roederer, for example, makes every cuvée except its non-vintage from organic, estate-grown grapes, qualifying it effectively as Champagne's largest récoltant-manipulant). But no one could deny that the grower movement has left the champagne world enriched – full of colour, flavour and new life.
View our full list of grower champagnes →