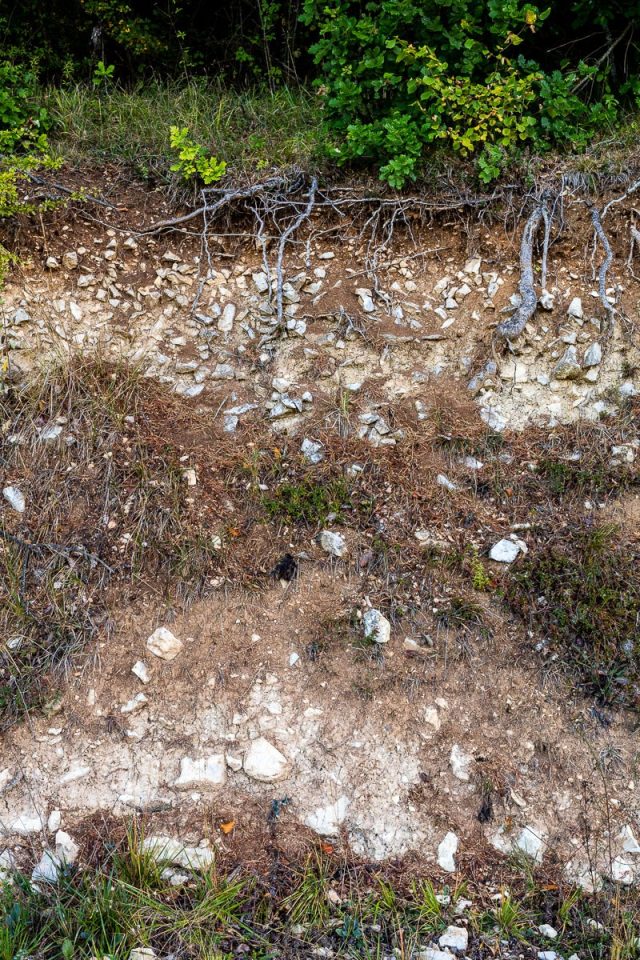 The Aube
| | |
| --- | --- |
| Author | Nick Brookes |
| Published in | Date |
| Source | Noble Rot |
Think of the Aube's star growers such as Cédric Bouchard, Bertrand Gautherot, Jacques Lassaigne, Fleury, Marie Courtin and Olivier Horiot and they are every bit as good as the leading names from areas in the north of Champagne such as the Montagne de Reims and Cote des Blancs. And yet the Aube has really only emerged over the last 15 years as a source of quality champagnes, perhaps reflecting that Aubegrowers have had to work much harder, to offset the originally modest reputation of their terroirs, and that until recently most growers were happy with their comfortable status quo position of selling their juice/grapes to thenégoce further north.
Located 40km to the north east of Chablis, until 1910 the Aube was administratively part of Burgundy, when it needed a revolt by the locals to transfer their allegiance to Champagne. The Aube vineyards represent 1/5 of the total champagne production, and incorporate the Cotes des Bar east of Troyes, from Bar sur Aube in the north to Bar sur Seine in the south, the mound of Montgueux on an isolated hillside just west of Troyes, and also a tiny enclave of vineyard to the south ofSezanne.
Given its proximity to Chablis it is not surprising that most of its terroir lies likeChablis on kimmeridgian limestone, which at first glance would make it surprising that most of its vineyards are planted with pinot noir rather than chardonnay. Being such a distance (150km) away from Reims and Epernay to the north, and benefiting from slightly warmer weather, it is clearly easier to produce riper pinot noir here than in the north, and given that most of thegrapes have been purchased by the négoce in the north, growers in the past have planted what the négoce wanted.
However the potential to produce great chardonnay is amply demonstrated by the likes of Bertrand Gautherot (who was advised by renowned soil agronomist ClaudeBourguignon that most of his terroir was much better suited to chardonnay than pinot noir) and Jacques Lassaigne, who then take an almost obsessivelyBurgundian obsession with place and terroir one step further by producing champagnes from specific parcels and terroirs. They are right in the vanguard of the movement helping to recalibrate the idea that champagnes are first and foremost wines with a notion of place and terroir, nota blended product with no identity.
EmmanuelLassaigne has 4 hectares of his own vines, and buys in 2 hectares of 45-50 year old vines (which he harvests himself) from friends and family on the imposing south-east slopes of the excellent village of Montgueux. His father Jacques previously sold his grapes from vineyards he had planted in the 1960s to the négoce, and until Jacques' retirement in 1999 Emmanuel worked as an industrial engineer forHeineken. Montgueux has always had a devoted following from the négoce for producing plush, bold chardonnays and its grapes fetch the same price ascertain grand crus.
Fiercely independent and self-taught, Manu works restlessly to improve his champagnes. As a rule of thumb it takes 15 years of trial and errors before a champagne vigneron committed to quality becomes a master of his craft. Manu has now hit the 15year mark, but you gain the strong impression that his obsessive determination to experiment and improve will never cease. A supple, clear thinker, hard-working and dynamic, a superb taster, self-critical and never complacent, his champagnes feature on the lists of many of Europe's finest restaurants, which has only spurred him on to greater efforts. Seeing that his champagnes were being drunk with first and main courses rather than just as aperitifs, he felt that an adjustment was necessary in the elevage of his main cuvée Les Vignes de Montgueux to bring a little more complexity. So since 2012 he has set about selling less champagne to build up his reserves of older wines for blending. The current release now includes 1/3 each of 2011, 2010 and 2009, whereas in previous years it was always based on 2 vintages.
He works his vineyards with an organic approach, but is not and never will be certified. 'The French are masters of the art of paperwork', he comments! A devotee of purity and finesse in his champagnes he uses a low 20g/l (rather than the normal 24g/l) for the secondary fermentation to give a more gentle mousse with a finer bead. He uses no sulphur other than at the pressing stage to prevent oxidation. But there is nothing funky or oxidative about his champagnes which are mainly aged in cuve. Dosage has been steadily decreased in stages from 5g/l to 2g/l to the current zero dosage for all the cuvées, but his champagnes feel ripe and balanced with no shiver factor.
Oncedisgorged, he uses the finest cork supplier (Oller) and purchases corks with 3layers of natural cork rather than the traditional 2. This gives the cork more strength and density (and was apparently the norm up until the eighties) and hence extra protection. It also affords the possibility of extra bottle ageing as each layer of natural cork provides just 18 months worth of ageing, before the champagne can push up beyond to the agglomerated section with the greatly increased risk of oxidation (the main reason why champagnes are deemed to age inconsistently).
One of his finest champagnes, the old vine cuvée of the single parcel Le Cotet includes finished bottles of Le Cotet from 2002, 2004 and 2006 aged under capsule that are opened and poured into the fermenting must of the most recent vintage, a 'remise en cercle' so that part of the champagne undergoes 4 fermentations with the constant aim of improving complexity.

View Jacques Lassaigne profile →
And now he has recently rented a part of the only walled Clos in the Aube called Clos Sainte-Sophie, which he has aged in older barrels from a small cognac producer and Vin Jaune barrels from Ganevat in the Jura!
Always dressed like a fisherman in a thick lumberjack check and long peak cap, Bertrand has a deep love of nature and bio-diversity and loves to be out in the vines. A visit here doesn't just involve going to the cave, you are immediately handed a pair of wellies, and off you go past chickens and 2 limousin cows that provide the base for bio-dynamic compost. Bertrand is justifiably proud of his work in the vines. He ploughs by horse, heavy machinery is never used to avoid soil compaction, and the soils are warm, crumbly and well aerated, with lots of worms and creepy- crawlies – they smell great too! Alongside Bertrand's hillside vines, the soils in a neighbour's vineyards have a cement-like compactness, are hard, parched and bare, kept clean by copious quantities of herbicide, and stand as a sad reflection of what is normal in Champagne, where only 2% of vineyards are ploughed.
He pays much more attention to his vines than the wines. 'For me the wine is like an extra gift', he comments. Yields at between 30 to 50hh (depending on the age of the vines) are incredibly low for Champagne where the norm is higher than100hh. 'We can't make great wines here with the yields of the grands crus', quips Bertrand. Although he is president of the Association of ChampagnesBiologiques, bio-dynamics for him are a tool not a religion.
He produces 3 principle champagnes from specific parcels of vines. The main cuvée Fidèle is made from 100% pinot noir and comprises 93% of the most recent vintage and 7%of reserve wine kept in a perpetual reserve started in 2001. The vines for thiscuvée are planted in kimmeridgian limestone in the lieu-dit of Vouette and portlandian limestone from the lieu-dit of Sorbée (hence the domaine name) at the top of a hillside.
His finerosé Saignée de Sorbée is a single vintage champagne from vines in Sorbéeplanted in portlandian limestone, which Bertrand considers to convey an intense salinity. It is made by the 'saignée' method where uncrushed grapes are macerated for 6 days in an open wooden cuve before pressing. Bertrand believes that the normal Champagne practice of making rosé by the addition of still red wine to champagne leads to a disjointed character.
Finally 11years ago after consultation with Claude Bourguignon, he planted chardonnay in the kimmeridgian limestone-based lieu-dit of Biaune. A marked saline mineral flavour was evident in the very first champagne he produced here. 'The firstcuvée here was so good that I've spent every vintage since then trying to match it', chortles Bertrand.
Work in the cave is very simple because according to Bertrand the more you intervene, the more you lose drinkability. He uses a scrupulously well maintained wooden Coquardbasket press, which is the only stage at which he uses sulphur. The juice then passes by gravity into new to 8 year old 400ltr wooden barrels, completes its malos, and is bottled off without filtration after 1 year's oak elevage. The ageing in bottle sur lattes averages a short 16 months, and all of the champagnes are disgorged by hand and bottled with zero dosage.
The finished champagnes are uncompromisingly original, and are very evidently fine wines before they are champagnes. Vouette et Sorbée comes with the caveat that they won't be to everyone's taste, as there are aromas and tastes here that don't fit at all with the flavour profiles of grandes marques champagnes. Drinking a young Fidèle there's a deeper rich gold colour, there's a little oakin the background, there's funk, a hint of oxidation on the aromatics that rapidly disappears, texture, tension, savouriness and stuffing, an earthy mineral quality, all beautifully defined by a freshness and energy. They possess a soil inflected clarity and a combination of concentration and energy provided by only the most carefully tended vineyards. The champagnes benefit from aeration, being opened half an hour before and then drunk at a warmer13/14c in white wine glasses with a largeish bowl (definitely not nasty flutes!).
View Vouette & Sorbée profile →