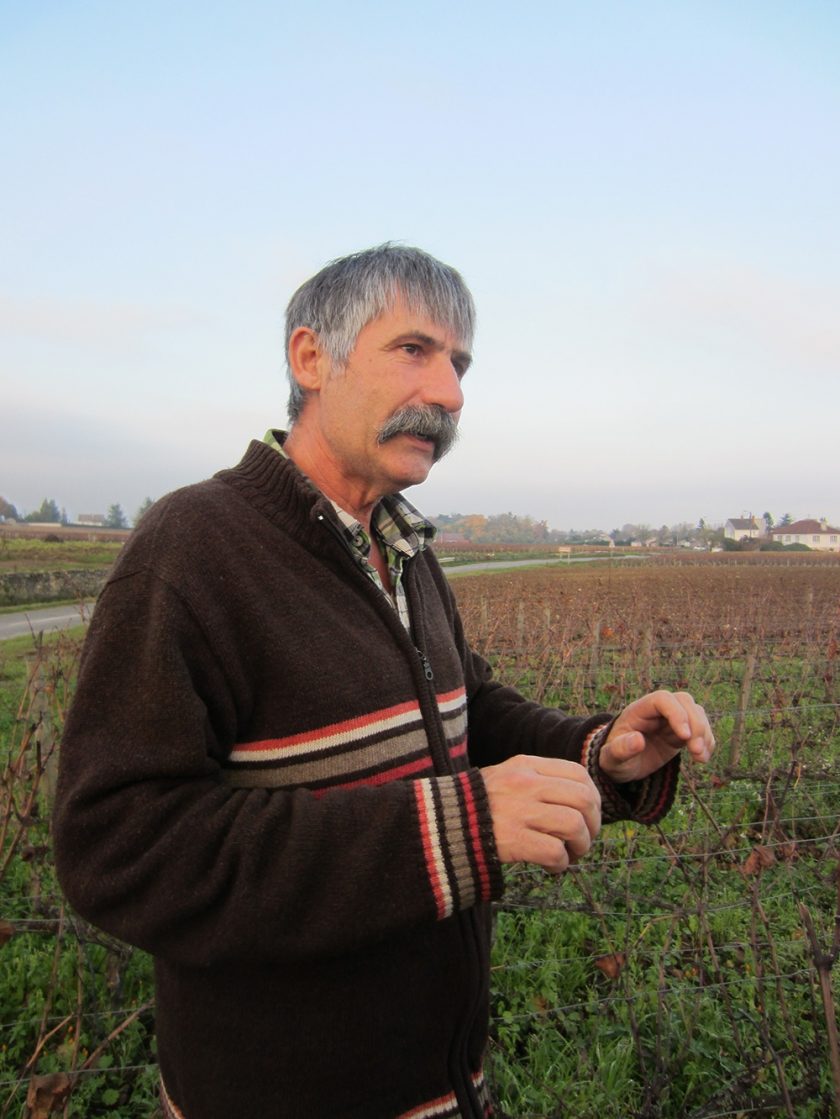 Jean-Claude Rateau
| | |
| --- | --- |
| Vigneron | Jean-Claude Rateau |
| Location | Beaune (Côte-d'Or) |
| Size of Domaine | 8.5 ha |
| Terroir | Continental climate. Clay-limestone, gravel and alluvial sediments on mid-Jurassic (Callovian and Oxfordian) limestone bedrock. Various aspects. 230-280m altitude. |
| Viticulture | Certified biodynamic (Ecocert) |
| | View Jean-Claude Rateau wines ↓ |
Having been introduced to biodynamics during a stage with Xavier Morin, an agronomist and early pioneer in the field, Jean-Claude Rateau became the first vigneron in Burgundy and the fourth in the whole of France to adopt these principles when taking over 1.5ha of family vines in 1979. As one can imagine, resources on the subject were scarce at the time so a few producers (including Emmanuel Giboulot and Dominique Derain) pulled together to share their experience and learn from one another.

In the early eighties, they met soil expert and microbiologist Claude Bourguignon (his first profile of a living soil was done in one of Jean-Claude's vineyards) who helped them with the elaboration of their compost among others. They were also part of the creation of the 'Groupement d'Etude et de Suivi des Terroirs' in 1995 - the GEST is formed of more than 100 producers, mostly Burgundians, whose mission is to research to better understand the functioning of the soil and how to manage it sustainably.
Nowadays, aided by a team of three who are involved at every stage, JC farms about 20 parcels in and around Beaune - where most vineyards are owned by the négoce, a fact that possibly explains why Beaune is not as renowned as the quality of its vineyards indicates that it should be. JC has a high proportion of old vines on each terroir (many of them over 100yo) which he replaces favouring sélection massale to preserve biodiversity and reproduce the rare quality of these ancient pinot fins. As regards to viticulture he adapts his fastidious biodynamic methods to the specificity of each climat in each vintage, observing and almost connecting with his vines, he helps them find their natural balance so that they can defend themselves against potential diseases.

In the cellar, he aims to do as little as possible while making sure everything goes as it should. For the reds, the cuvaison varies from 15 to 20 days, with pigeage by hand or by foot, before an 11 to 20 months élevage on fine lees in 3 to 10yo 228ltr barrels. Jean-Claude is very sensitive to the colour and brilliance of his wines, two intrinsic qualities of both chardonnay and pinot noir according to him, so he carries out a very gentle filtration prior to bottling. He also likes to experiment with small batches, be it a late harvest or ageing under flor, to deepen his understanding of the various terroirs he works with.
Jean-Claude's wines have such clarity, they are some of the most subtle and nuanced burgundies we've had the chance to drink over the years. The extraction is always pitch-perfect, and given that he never chaptalizes, his wines rarely reach above 12.5% alcohol, an extremely rare feat in Burgundy nowadays. A true pioneer in the world of biodynamics, and a very fine vigneron with a big heart.
Jean-Claude Rateau Wines
Jean-Claude Rateau
HAUTES-CÔTES DE BEAUNE 2020
100% Chardonnay
(13% alc.)
30yo vines on the Hautes-Côtes limestone plateau that give a ripe, floral example of the variety. This is very finely chiselled with a hint of green tea. Vinified and aged in older barrels for six months.
Jean-Claude Rateau
BEAUNE 1ER CRU 2012
Les Coucherias
100% Chardonnay
(13% alc.)
The vineyard, once a quarry that supplied stone for Les Hospices de Beaune, is completely protected on all sides, and tilts slightly south, with a subsoil of quarry debris. The roots grow deep and bring a coolness and minerality to the warm fruit. A rich, complex and layered wine of lovely balance.
Jean-Claude Rateau
BEAUNE 2016
Cuvée Ronde
100% Pinot Noir
(12% alc.)
This is an assemblage of Jean-Claude's best lieux-dits in Beaune – Clos des Mariages, Les Prévoles, Les Bons Feuvres, and Les Beaux Fourgets – which he normally bottles individually but couldn't in 2016 due to low yields. Cuvée Ronde is delicious, with sappy wild strawberry and red berry fruits, and a lifted, fresh, cool-toned succulent finish. Not a bruiser, there's loads of charm and detail here. Old-fashioned in the best sense and a vibrant expression.
Jean-Claude Rateau
BEAUNE 2021
Les Beaux et Bons
100% Pinot Noir
(13% alc.)
Jean-Claude's Les Beaux et Bons comes from two tiny vineyards running into each other – Les Bons Feuvres where there is an iron-rich soil and Les Beaux Fougets with fine clay soil. The 25yo vines planted at 10,000 vines/ha give a very elegant wine (destalked 80%), with a soaring perfume, mineral backbone and fine-grained tannins.
Jean-Claude Rateau
BEAUNE 1ER CRU 2019
Les Reversées
100% Pinot Noir
(13.5% alc.)
Les Reversées is a wine from a parcel of 25 to 100yo vines planted in a deep soil of clayey brown limestone on a gentle east facing slope. It has a very pretty pale colour, also showing a touch of pepper and liquorice on the nose. On the palate its class is immediately apparent – silky mouthfeel, spicy raspberry fruit with good weight and energy. An age-worthy wine that feels detailed and very harmonious. For drinking now to 2028.
Jean-Claude Rateau
BEAUNE 1ER CRU 2018
Les Bressandes
100% Pinot Noir
(13.5% alc.)
From a steep, due east facing slope that easily ripens the pinot noir and gives structure and depth as well as elegance, Rateau's Les Bressandes is from a 1ha parcel of young and 50yo vines on prime terroir. More substantial than Les Reversées, the lovely weight of red fruit and spices is no less elegant and finishes very long. For drinking now to 2035+.