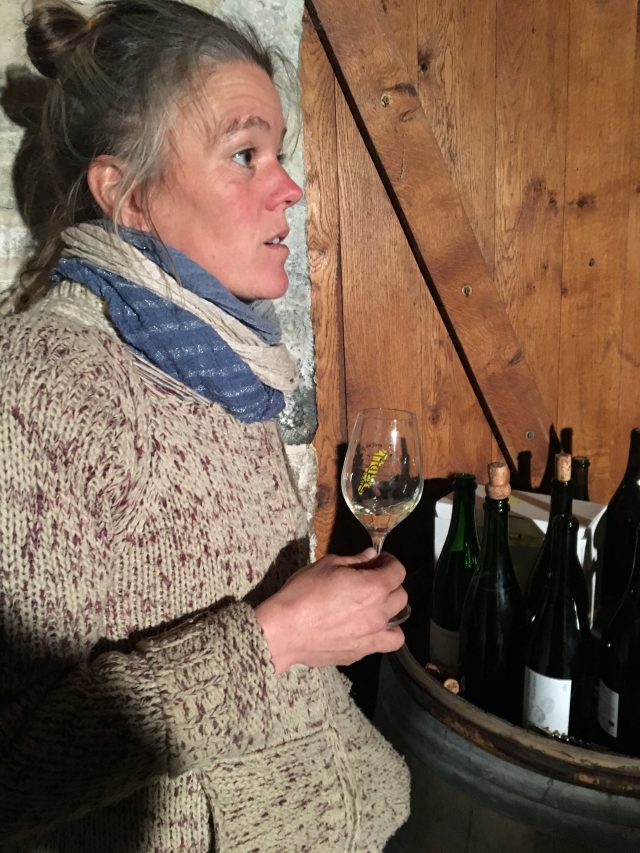 Fiona Beckett on Les Granges Pâquenesses | The Guardian
| | |
| --- | --- |
| Original Title | Let's raise a glass to women winemakers |
| Publication | The Guardian |
| Author | Fiona Beckett |
| Published | 3 March, 2019 |
In her column on women winemakers — Let's raise a glass to women winemakers — Fiona mentions Loreline Laborde's savagnin cuvée Les Granges Paquenesses La Pierre, which she tried on the all-female winemakers' list at her local wine bar, Bellita in Bristol:


"A thrillingly pure wine from the Jura that is astonishingly only the second vintage from its young maker, Loreline Laborde.
When I mentioned on Twitter recently that I wanted to talk to women winemakers for a feature in the run-up to International Women's Day on 8 March, I was overwhelmed by the response. Of course I knew there were a good number (many of them have been on the scene for some time) but not quite how many, or how much they wanted a voice.
Does any of this make a massive difference to the style of a wine? Of course not – women make all kinds of wine, from powerful reds to delicate whites – but I think it's fair to say that they generally have a more collaborative approach. There are plenty of opportunities to test that theory for yourself."


View Les Granges Pâquenesses profile →