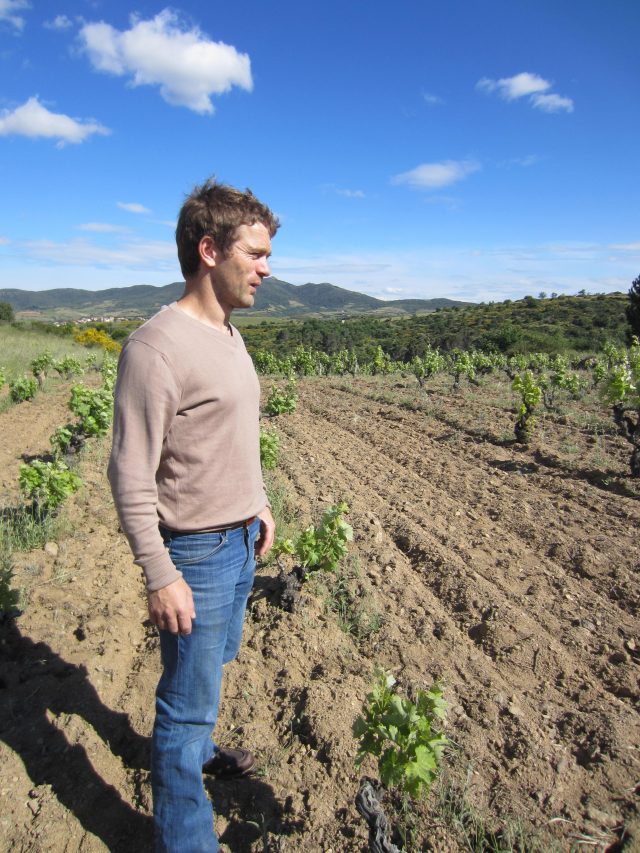 Thoughts on Clos du Rouge Gorge
| | |
| --- | --- |
| Author | Nick Brookes |
| Published | 7 December, 2016 |
Back in 2005 at a couple of tastings staged in the Loire, we started working with Richard Leroy and Clos du Rouge—not a bad day's work in hindsight ! They have both become superstars, Cyril Fhal from Clos du Rouge Gorge winning best biodynamic producer in France, Richard Leroy even having a best selling 150,000 copies and counting 'bande dessinée' book written about his life. They are revered in France, where it is rare to find their wines on lists or in shops, because allocations are 3/6bts per merchant and they are all drunk soon after their release, even though wines from both growers really demand bottle age and age better than most Burgundies!
They have both experimented with reducing sulphur to the point where Richard now uses none and Cyril next to none, but are obsessed with purity and cleanliness in their winemaking and produce wines with a natural balance and intensity (very low yields of between 10 to 20hh), that are intrinsically stable, and never display the volatile aromatics or dead mouse finish that ruin many natural wines. Cyril works biodynamically putting literally thousands of hours into his six hectares of vineyards aiming at grapes with perfect balance of fruit and acidity. Amongst other things whilst hand hoeing between the vines (largely planted in a sandy gneiss soil on cooler north facing slopes), he plants leguminous plants between the rows of vines, which enrich the soil with nitrogen and helps to attract a number of insects to help preserve the eco-system, then in late June folds and rolls these plants so that they act as a reservoir of humidity, helping to protect the vines from the heat of the summer months.
In the UK both were slow to catch on—at one point we offered wines from four vintages of Richard Leroy! Cyril's wines have been slower to catch on here, perhaps because of the fact that we offered three different wines, or that they all needed a little bottle age. In recent years they have started to find appreciative trade customers like Fera, Brawn, Sager and Wilde, Antidote, The 10 Cases, Brunswick House , Noble Wines, Hawksmoor and Noble Rot. And in October this year it was nice to see both his old vine white and red wines rated the top main cuvées in a tasting of 77 Roussillon wines carried out by La Revue de Vins de France ahead of the likes of Matassa, Gauby, Le Soula, Olivier Pithon, Bruno Duchene, Enfants Sauvages, Coume del Mas (only a couple of VLQ terroir specific cuvées from Gauby priced at £60 + per bottle were rated higher).
The main cuvée of red is made from a majority of old vine carignan, and although coming from the hottest non-irrigated vineyard in the world, it has incredible finesse and just of 13% alcohol—with the sort of precision, finesse and energy that you only find in Burgundy and Northern Rhone reds. And the whites, made from either old vine maccabeu or grenache gris are a complete joy, putting white Burgundies at almost any price level into their shade on almost all levels of quality, food pairing and most importantly enjoyment.
I'd urge you to buy the wines now, whilst we can offer a little selection—I suspect that we may not be able to do so for long.
View Clos du Rouge Gorge's profile →
Whites
Reds