Cécile Tremblay lunch at Texture - 28th February
CÉCILE TREMBLAY LUNCH AT TEXTURE: 34 Portman Street, London W1H 7BY - Tuesday, 28th February 2012 - 12.30pm
Update: The event went very well, as can be seen from the pictures below!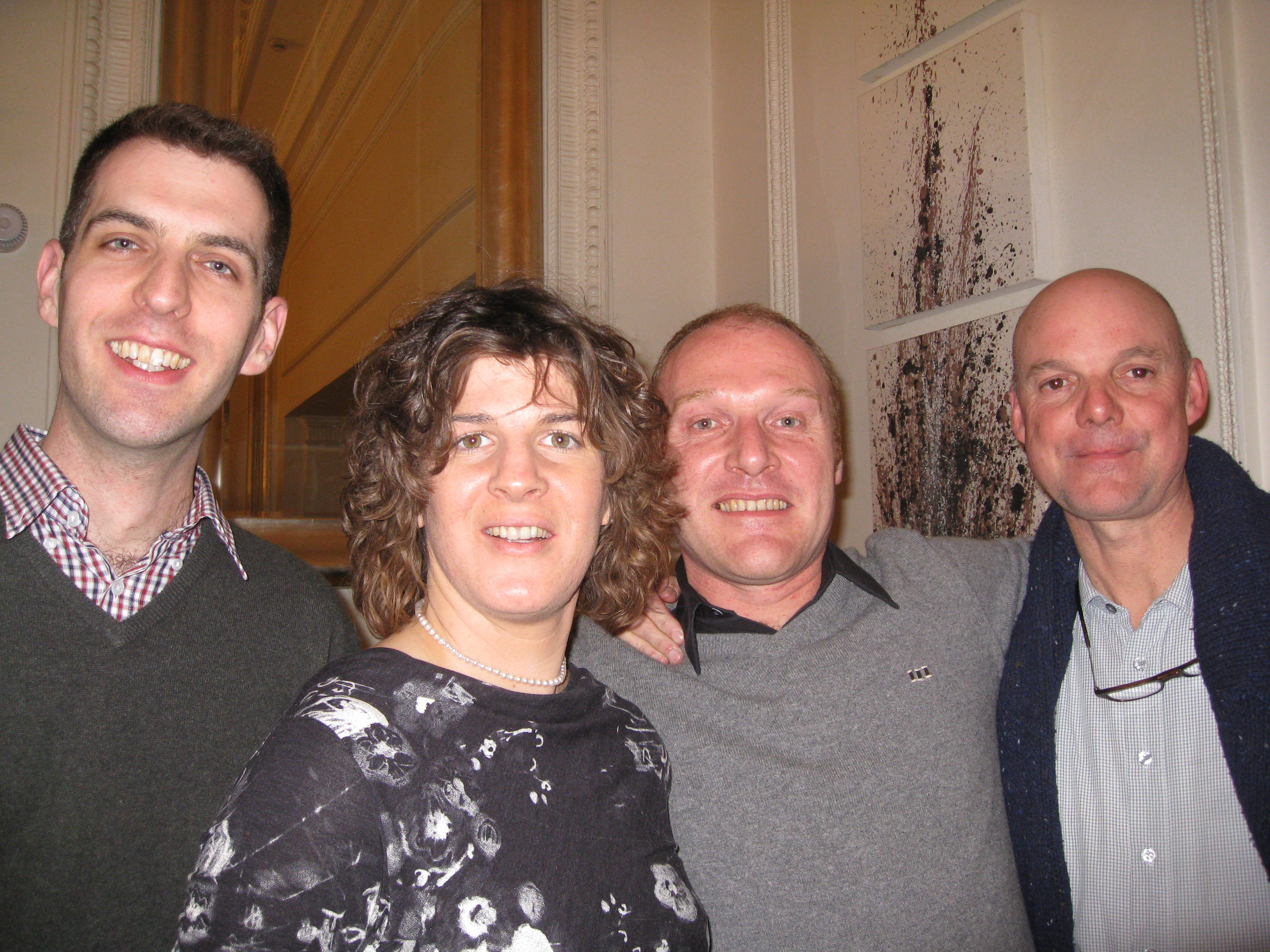 Picture of Vine Trail team at Texture for Cécile Tremblay lunch - Andrew Nicholls, Cécile Tremblay, Lionel Lamadon & Nick Brookes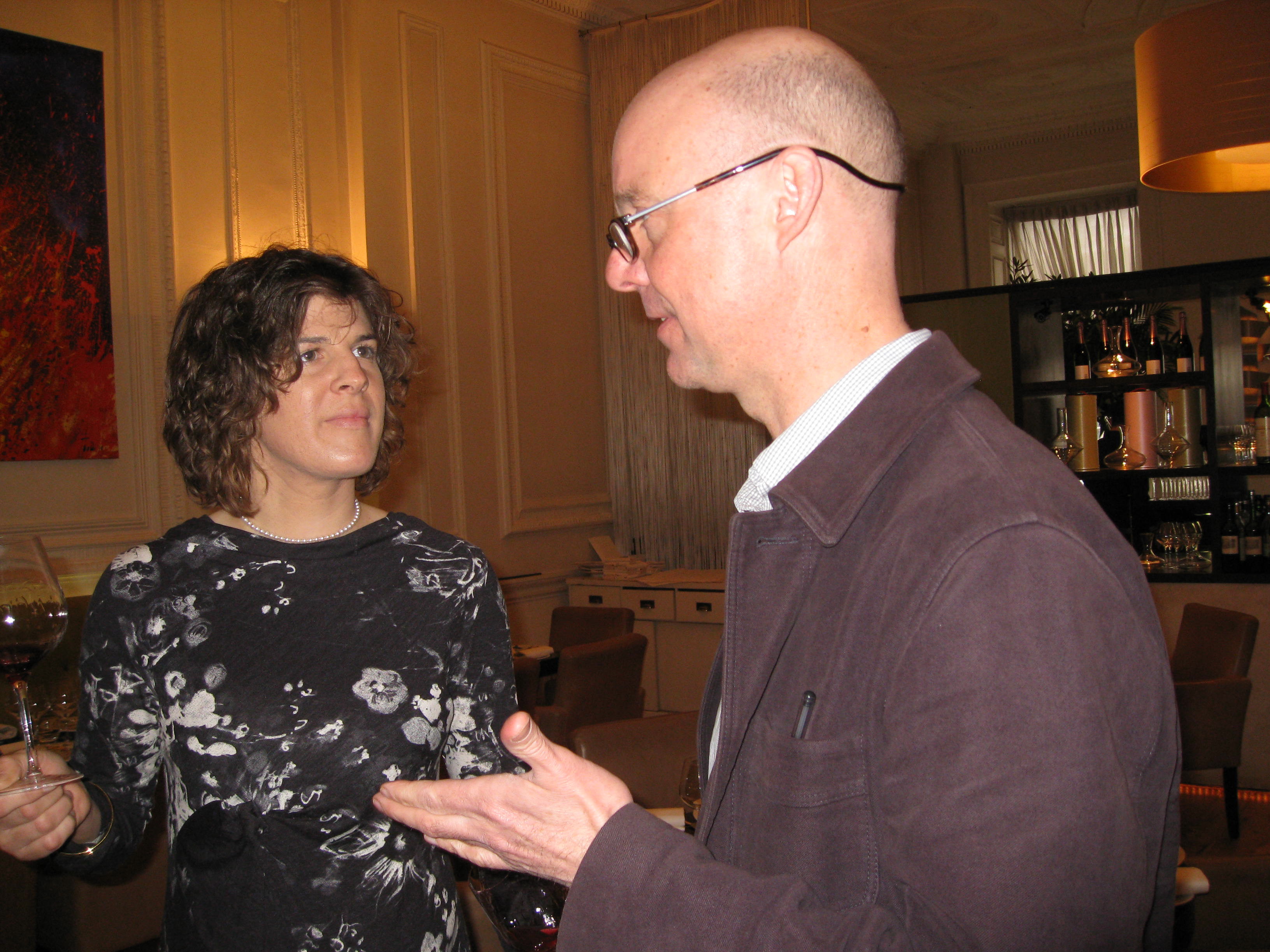 Picture of Cécile Tremblay & Nick Brookes
Cécile Tremblay, leading burgundy owner, will be coming over from Burgundy to present four of her 2009 wines -Morey-St-Denis Très Girard, Vosne Romanée Vieilles Vignes, Chambolle Musigny 1er Cru Feusselottes and Chapelle Chambertin Grand Cru.
David Schildknecht, in erobertparker.com writes about Cécile, "This grand niece of Henri Jayer makes from fewer than four hectares some of the most exciting wines in the Côte de Nuits, pure and full of finesse.....a domaine that is sure to become one of Burgundy's elite."
It will be a rare treat to drink four wines of such quality - and two of them are now sold out! All four wines served in a restaurant (if you could find them), would cost you in excess of £100 before service, but this tutored tasting and delicious lunch specifically devised by Michelin starred chef Agnar Sverrisson is just £85 per head all inclusive (lunch, wines, service, coffee, water).