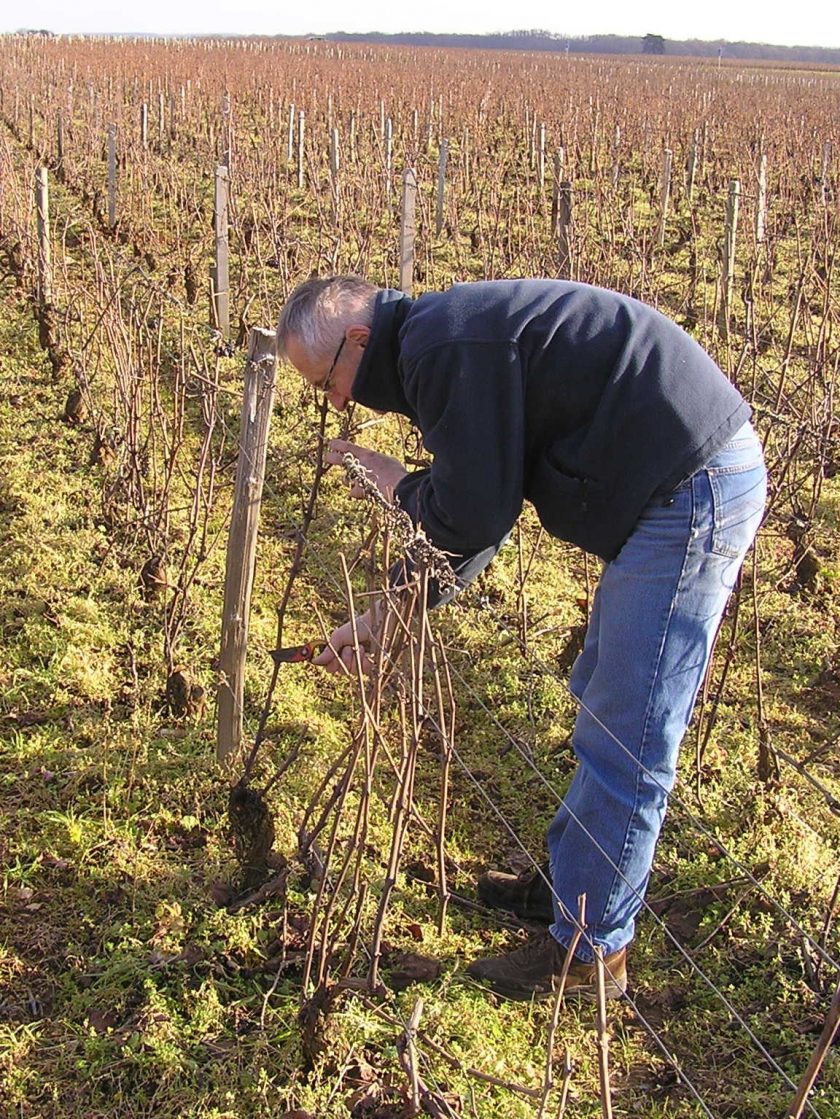 Thierry Mortet
| | |
| --- | --- |
| Vigneron | Thierry Mortet |
| Location | Gevrey Chambertin (Côte d'Or) |
| Size of Domaine | 8.5 ha |
| Terroir | Continental climate. Clay-limestone marls, alluvial sediments on mid-Jurassic (Bajocian and Bathonian) limestone bedrock. Gentle slopes. 250-330m altitude. |
| Viticulture | Certified organic (Ecocert) practising biodynamic |
| | View Thierry Mortet wines ↓ |
The domaine was created in 1992 when Thierry's father retired, and the family holdings were split between him and his late brother Denis. He received 4ha which subsequently increased to 8.5ha with various additions in and around Gevrey including some Marsannay.
We've been working with Thierry, a humble and discreet gentleman, since the 1993 vintage and we've seen the quality of his wines improve with each passing year, gaining in precision and clarity. Totally destemmed, his pinots go through a cold soak of a few days before wild yeast fermentation takes place in open vats. Extraction is very gentle, and with the exception of his Gevreys which see around 25-30% new oak, his wines are aged in old oak for more than a year, and then a further 3-6 months in cuve. Pinches of sulphur are only added after the malolactics are completed and at bottling, reaching around 30mg total.
The wines of the domaine are precise and poised, demanding a little bottle age to give their best – three years for the Bourgogne Rouge, five for the village wines and at least six for the 1er crus. Thierry's viticulture is organically certified since 2007 although we had to almost chisel this information out of him back then!
Thierry Mortet Wines
Thierry Mortet
BOURGOGNE ROUGE 2020
Les Charmes de Daix
100% Pinot Noir
(12.5% alc.)
Aged for 14 months in old oak and a few months in cuve, this is a working man's Gevrey-Chambertin – from vines of the same village, displaying much of the same quality and breed of its illustrious neighbouring vineyards. Silky soft and perfumed, this is what good Burgundy is all about.
Thierry Mortet
GEVREY-CHAMBERTIN 2018
100% Pinot Noir
(13% alc.)
Thierry has six hectares of vines in some of Gevrey-Chambertin's prime sites. This is really fine pinot noir, totally destemmed and punched down twice a day, it has a wonderfully pure definition of strawberry pinot fruit with that typical hint of game and touch of oak to add to its complexity. The 2018 vintage brings early pleasure, refined structure, and length. For drinking now to 2028.
Thierry Mortet
GEVREY-CHAMBERTIN 2018
Vigne Belle
100% Pinot Noir
(13% alc.)
Thierry owns 0.7ha in this very well-placed lieu-dit, alongside (east) the 1er cru of Petite Chapelle, renowned for providing the most feminine and elegant of the Gevrey 1er crus. Thierry's Vigne Belle, from 30yo vines, is of a similar style, with enchanting pinot aromas, a depth of red fruits and flowers, real finesse and silky tannins. For drinking now to 2030.