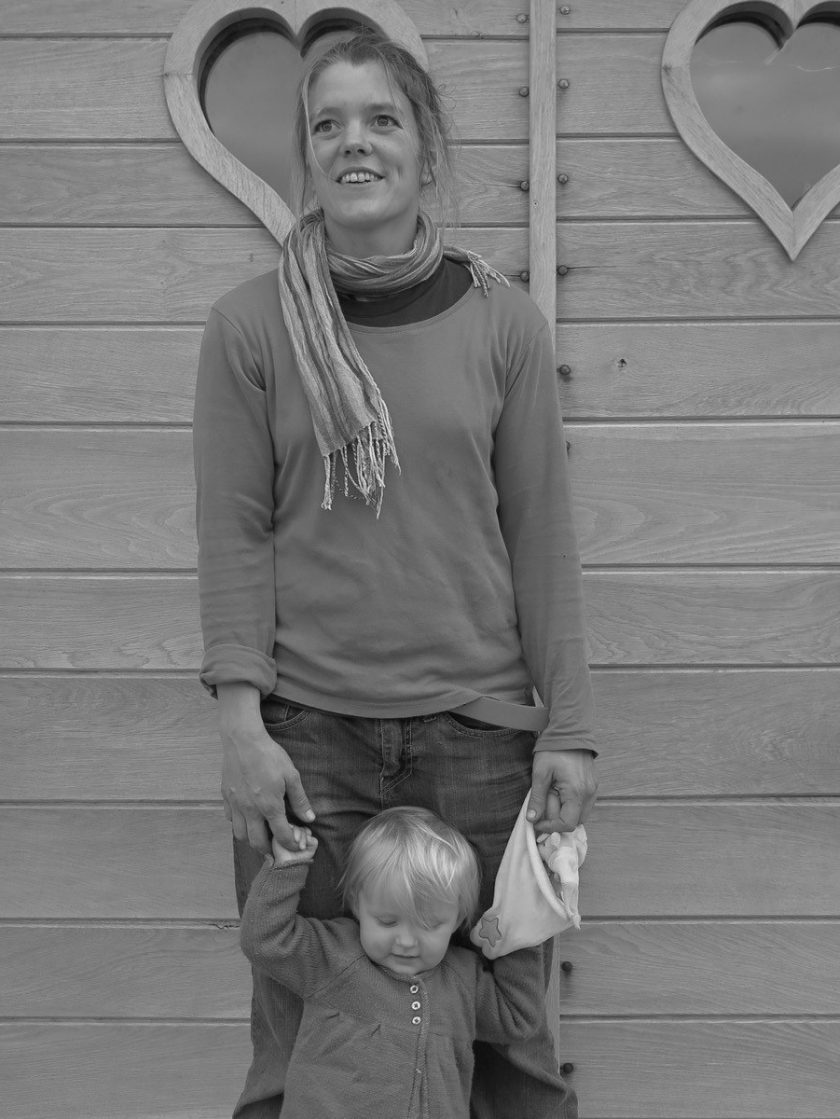 Les Granges Pâquenesses
| | |
| --- | --- |
| Vigneron | Loreline Laborde |
| Location | Tourmont (Jura) |
| Size of Domaine | 5 ha |
| Terroir | Continental climate. Clay-limestone marl, alluvial sediments and gravel. South-west facing gentle slopes. 300-350m altitude. |
| Viticulture | Certified organic (Ecocert) practising biodynamic. |
| | View Les Granges Pâquenesses wines ↓ |
Loreline originates from Montpellier and whilst living in the south (in her twenties) she worked for many of the Rhône's top vignerons including Laurent Charvin in Châteauneuf-du-Pape.

Bitten by the wine bug, travelling around and falling in love with the Jura region and its wines, she determined to set up on her own and so in 2010, started out with 2.5ha of vineyards, converting a ramshackle rented farm in the flatlands of Tourmont (west of Poligny) into a house, cave and rural gite.

Dynamic plus, she tends a herd of goats and flock of chickens in her 'spare' time, and tending a vegetable garden too, she is pretty well self-sufficient. She also gave birth one week before the 2014 harvest, but simply put her baby into a sling whilst she carried on her work (and had her second child during the 2016 vinifications!).
Thanks to Laurent Charvin sharing a few bottles with his importers, she soon found export customers for her wines (there was a point where not a single bottle she made was sold in France). Working initially by herself with no help, except from her horse Amazone for ploughing, she has worked organically from the outset adopting more recently biodynamic practices and little by little has now expanded her collection of small holdings around Arbois and Pupillin to 5ha.

She ages her wines in three to 5yo barrels, doesn't fine or filter and likes to pick earlier than some in the region. In less than eight years she has progressed apace to the point where she is making some of the most exciting wines in the Jura today. Her wines have incredible elegance and finesse and always thrill with an electric twist of salinity and acidity.
Les Granges Pâquenesses Wines
Les Granges Pâquenesses
CÔTES-DU-JURA 2020
100% Trousseau
(13% alc.)
30yo vines planted on a south facing vineyard with gravelly topsoil near the Château-Chalon village of Voiteur. This is cuve aged only, a beautiful play on reduction with great balance and energy, mulberry fruit, typical hint of spice, and salinity on the finish.
Les Granges Pâquenesses
CÔTES-DU-JURA 2020
Le Plou
Loreline has a tiny plot of 40yo vines in red marl soils on the fine hillside of La Côte de Feule in Pupillin. Destalked by hand, the grapes are not crushed and are fermented whole during a 20-days fermentation under carbon dioxide. Aged in cuve it has a very pale pinot colour, a subtle teasing quality on the palate, fresh red fruits, spices, hint of game and a good bite on the finish.
Les Granges Pâquenesses
CÔTES-DU-JURA 2019
La Mamette
100% Chardonnay
(13% alc.)
This comes from 40-50yo vines planted just south of Arbois in a soil which is essentially marl but also contains some limestone. Aged in topped up 3-5yo barrels for 15 months, this is an elegant, racy wine, with a hint of menthol on the nose, and on the palate offers citrus fruits with a marked refreshing mineral cut.
Les Granges Pâquenesses
CÔTES-DU-JURA 2019
La Pierre
La Pierre is the name of the lieu-dit in Pupillin, where the 25yo vines are planted in a light, sandy soil. This is a notably elegant style of ouillé (topped-up) savagnin which shows its supreme versatility as a food wine. Aged in 3-5yo barrels this has zesty lime on the nose, there is a perfect play of fruit and acidity on the palate, with stewed lemons, menthol hint, spice and characteristic salinity and attractive bitters on the finish.
Les Granges Pâquenesses
CÔTES-DU-JURA 2016
La Pierre Renaissance
100% Savagnin
(12.5% alc.)
Losing most of her production in 2017 led Loreline to reconsider the élevage of all her wines, and she decided that a couple of barrels of her topped up 2016 La Pierre merited an extra year in barrel. Renaissance seems denser and richer but still has that electric vein of acidity and twist of bitters and salinity on the finish that make topped up savagnin such an exciting wine.
Les Granges Pâquenesses
CÔTES-DU-JURA 2012
La Pierre Sous Voile
100% Savagnin
(12.5% alc.)
Loreline has displayed admirable patience waiting for this excellent oxidative wine, giving it five years élevage 'sous voile' in older barrels. It was aged in a draughty attic on the first floor of her farm whose doors are opened to the elements throughout the year. It is a delicate style of oxidative wine – too often the oxidation can be a little overwhelming – but here the fruit feels very detailed, with fresh walnut and truffley notes mingling with stewed lemons and bitters with a refreshing cut. For drinking now to 2030.
Les Granges Pâquenesses
CRÉMANT DU JURA
100% Chardonnay
(12% alc.)
35yo vines here from a vineyard south of Arbois near where Mamette is produced. It is flatter here, towards the bottom of the hill and the soil is very clayey. 100% from the 2016 vintage, the wine was cuve aged before bottling off with no fining or filtration with a low 20g/l for the secondary fermentation that provides a very gentle mousse. Sulphur was only added to the juice at the press and is less than 20 mg/l, and so the juice has a very pure relaxed quality. Showing gorgeous fruit, bitters and cut, this is one of the most exciting sparkling wines that we have ever tasted, and it's better than many champagnes.