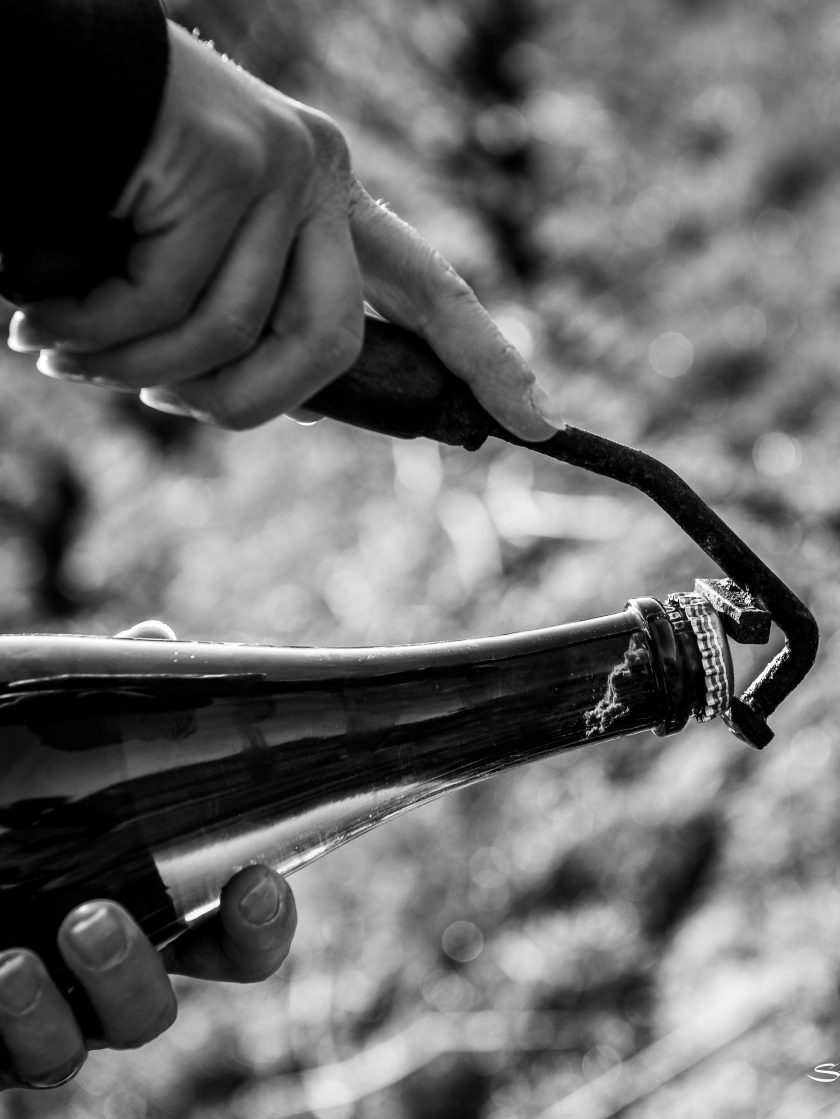 Lamiable
| | |
| --- | --- |
| Vigneron | Jean-Pierre and Ophélie Lamiable |
| Location | Tour-sur-Marne (Marne) |
| Size of Domaine | 6 ha |
| Terroir | Continental climate with Oceanic influence. Clay-limestone over chalk bedrock. Gentle slope. 100-170m altitude. |
| Viticulture | Organic fertilizers, no herbicide or insecticide, fungicide might be used against mildew in difficult vintages. |
| | View Lamiable wines ↓ |
Lamiable is based in Tours-sur-Marne (since 1650) and have 6ha of Grand Cru vines just to the north of the river on a due south-facing hillside, right at the eastern end of the Vallée de la Marne. Interestingly they contest that as their vines are a continuation of the same slope as Bouzy, they are actually on the Montagne de Reims.
The recently retired Jean-Pierre Lamiable also worked as a doctor specializing in sports medicine, looking after high-level athletes preparing for the Olympics. He has now handed over the estate to his daughter Ophélie and her husband.
At 45yo their vines are very old (which is extremely rare in Champagne where most vines are dug up and replaced as soon as they pass their maximum production point when just 20yo), all planted via massal selection on fine rootstocks.
The pinot noir here always tastes much lighter on its feet than in Bouzy on the 'official' Montagne de Reims, and the secondary fermentation is carried out with a lower 22g/l helping to give a very delicate mousse. It's thus a perfect aperitif champagne (and certified vegan to boot). We also list their excellent Rosé, which Ophélie kindly agreed to disgorge for us at our preferred level of 3.5g/l.
Lamiable Wines
Lamiable
GRAND CRU
Souffle d'Étoiles
60% Pinot Noir, 40% Chardonnay
(12.5% alc.)
Stylish, racy champagne with a fresh floral fruitiness and insistent mineral notes from the grand cru village of Tours-sur-Marne, located at the eastern end of the Vallée de la Marne and just below Bouzy. Based on the 2017 vintage (60%) and blended with wine from a perpetual reserve. Cuve aged with malolactics completed, it was disgorged in September 2020 with a 4.5g/l dosage. Great value for money.
Lamiable
GRAND CRU ROSÉ
Éclat d'Étoiles
60% Pinot Noir, 40% Chardonnay
(12.5% alc.)
This is a real crowd-pleasing style, with salmon pink colour created by an assemblage of 10% pinot noir red wine. Delicate red fruits on the nose and palate balanced by good salinity on the finish. Made from the 2018 vintage with 40% of reserve wines. Ophélie Lamiable kindly agreed to a lower dosage level of 3.4 g/l for Vine Trail – we feel it perfectly suits the champagne's weight, fruit and balance. Disgorged in May 2021.