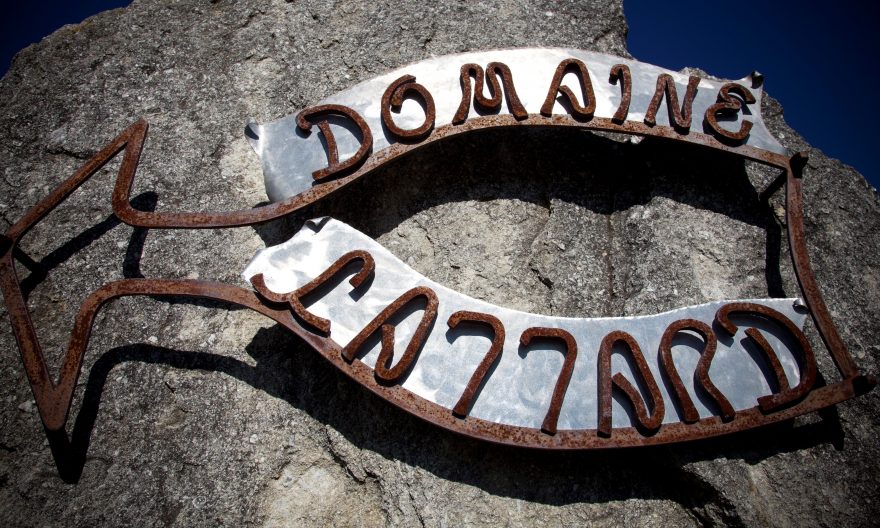 Domaine Lattard
| | |
| --- | --- |
| Vigneron | Denis and Luc Lattard |
| Location | Autichamps (Drôme) |
| Size of Domaine | 7 ha |
| Terroir | Continental climate with alpine influence from the Vercors combined to Mistral (northern wind). Calcareous sand made of weathered molasses at the top of the slopes and clay-limestone at the bottom. Steep south-east facing slopes at 350m altitude. |
| Viticulture | Practising organic |
| | View Domaine Lattard wines ↓ |
Denis Lattard and his brother Luc are the first and only vignerons in Autichamp, about 30km south-east of Valence, where they planted their first vineyard in 1995 and now farm 7ha.
Denis worked at Domaine Combier in Tain l'Hermitage where he was vineyard and cellar manager for five years, and came back to the family farm when his father retired in 1993. Given the altitude (350m) and the cooling influence of the nearby Vercors mountains (2,300m), Autichamp's vine-growing potential was far from obvious at the time; but Denis was convinced that the poor calcareous soil of the surrounding hills could yield interesting wines as long as the plantings were on coteaux with south-east exposure. The soil at the top of the slopes is a mix of weathered molasses and sand on which they decided to plant syrah and gamay, whereas roussanne and viognier were planted at the bottom where clay and limestone are predominant.
Farming has been organic from the start and the use of sulphur during winemaking was deemed unnecessary from 2007. The wines of the Lattard brothers are some of the best value on our list, characterful farmers' wines with a depth that is way beyond their humble price tag.
Domaine Lattard Wines
Domaine Lattard
SYRAH 2020
Vin de France
The Lattard brothers chose Autichamp, a remote corner of the Drome, 30km south-east of Valence to plant their vines. This comes from two parcels on calcareous sand planted in 1995 and 1997 on south-east facing slopes, yielding 40hh. Fully destemmed and given 15 days maceration with daily remontage, the wine is aged for a year in stainless steel and is bottled just before harvest with no sulphur used at any stage. It's a very honest syrah, ripe and juicy on the palate, it tightens up on the finish which is fresh with beautiful bitters and marked salinity.
Domaine Lattard
GAMAY 2020
Vin de France
Planted in 1997 on a south-east facing slope, the soil is sandier (a mix of sandstone and limestone) compared to the syrah vineyard. The ripe and healthy grapes (35hh) go through semi-carbonic maceration in stainless steel, as per ageing for 9 to 12 months. Bottled without fining, filtration or SO2 added, this is juicy and sapid with concentration as well as structure. The well-integrated VA provides balance and an umami-boosted drinkability. Amazing value for money.