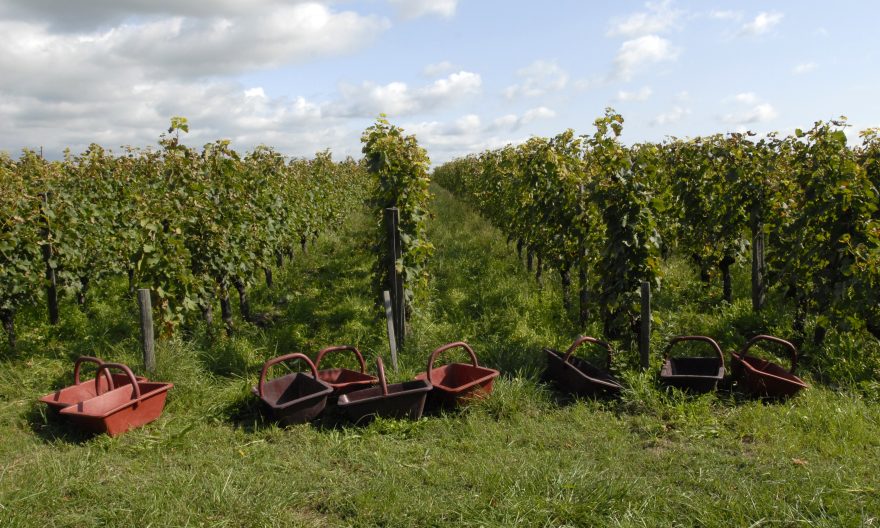 Château Moulin de Lagnet
| | |
| --- | --- |
| Vigneron | Olivier Chatenet and Audrey Carraretto |
| Location | St Christophe des Bardes (Gironde) |
| Size of Domaine | 15 ha |
| Terroir | Atlantic climate. Clay-limestone and sand over limestone bedrock. 30-40m altitude. |
| Viticulture | Certified organic (Ecocert) practising biodynamic |
| | View Château Moulin de Lagnet wines ↓ |
2008 saw the return to the family domaine of Olivier Chatenet and his girlfriend Audrey Carraretto who brought with them a whirlwind of fresh ideas to help move the wine here to the next level. They are implementing a new vision that is very much in line with the previous generation's philosophy, they are simply going a bit further by introducing techniques such as cover crops, massal selection, Poussard pruning to respect the flow of sap within the vines, phytotherapy and biodynamic treatments.
The couple's cellar work is very much a logical continuation of what happens in the vineyards, the aim being to produce wines that are as close to the terroir as possible with, for example, a drastic reduction in the use of sulphur.
Olivier and Audrey recently acquired a beautiful 6ha plot on the much-lauded limestone plateau of St-Emilion where most of the Grands Crus Classés are found - right next to Troplong-Mondot and Trottevieille. It will be very interesting to see the sort of wines they can produce from one of the most reputed terroirs in the appellation.
It will take some time before we can see the full impact of Olivier and Audrey's work but with those two at the helm the future is looking bright for Moulin de Lagnet.
Château Moulin de Lagnet Wines
Château Moulin de Lagnet
SAINT-ÉMILION 2019
80% Merlot, 20% Cabernet Sauvignon
(14.5% alc.)
Made from young to 35yo vines tended organically in sandy clay soil around the estate in St-Christophe-des-Bardes. The grapes are meticulously sorted so that only healthy grapes go into the vat, helping to reduce the required level of sulphur. Cuve aged in stainless steel, it is medium-bodied, with classic hints of eucalyptus and mint on the nose and intense red fruit and saline flavours.