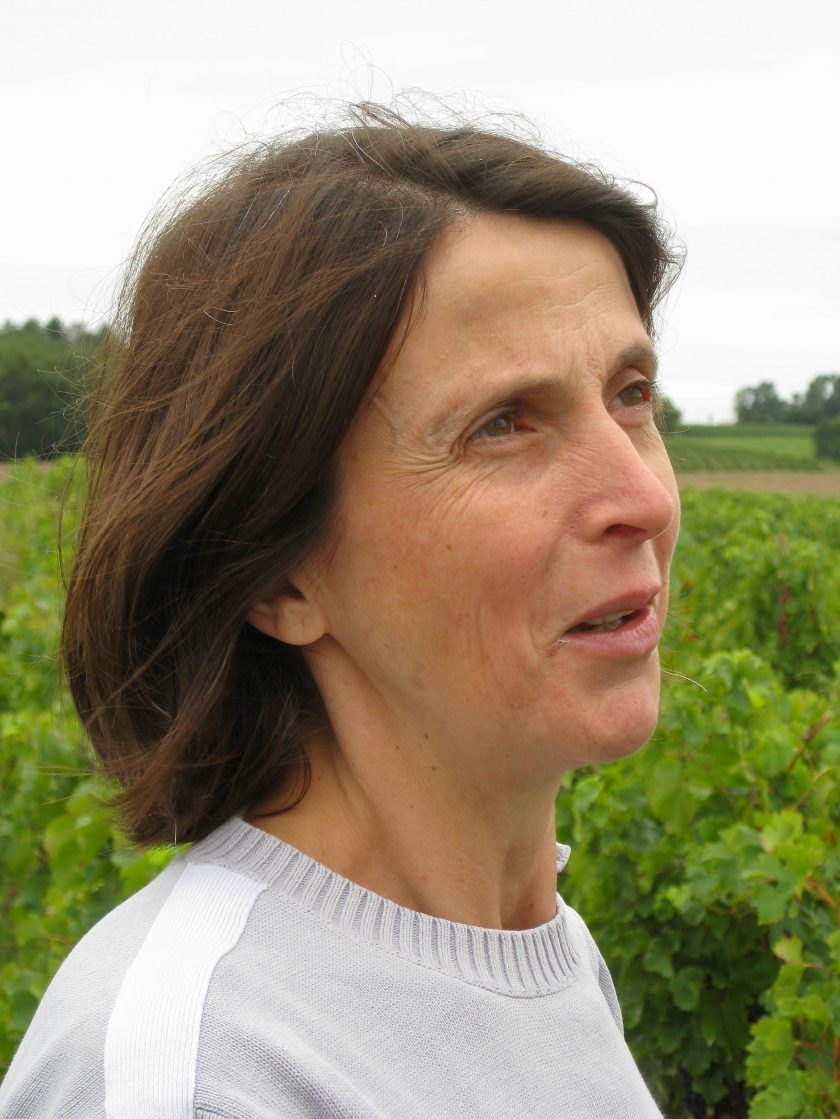 Château du Champ des Treilles
| | |
| --- | --- |
| Vigneron | Corinne and Jean-Michel Comme |
| Location | Margueron (Gironde) |
| Size of Domaine | 10 ha |
| Terroir | Atlantic climate. Clay-limestone with flint outcrops and gravel. 110m altitude. |
| Viticulture | Certified Organic (Ecocert) practising biodynamic |
| | View Château du Champ des Treilles wines ↓ |
Champ des Treilles is the family domaine of Corinne and Jean-Michel Comme. It was Jean-Michel's grandparents, freshly arrived from their native Italy and eager to put down roots in their new home, who planted the first vines (1920s) in the far eastern corner of the Entre-Deux-Mers.
Jean-Michel took over from his parents when they retired, although deeply attached to the property, he struggled to carry on after losing his mother to cancer, convinced the cause was the chemicals used to treat the vineyards. Corinne helped him back on his feet and together they decided to experiment with biodynamic viticulture in the late 90s – a revelation for the couple.

Perhaps more inspiring of all is their insatiable desire to progress and learn: every year they challenge themselves with a new study case or project, experimenting in various aspects of viticulture (high-density plantations, aromatherapy applications…) and winemaking (focus on the muscadelle variety, ageing in cement eggs and amphoras…).
Seeing the positive impact of biodynamics on their soils, vines and also the workers, Jean-Michel, whose full-time job is Régisseur at Château Pontet-Canet, convinced the owner Alfred Tesseron to apply similar principles to his 80ha Pauillac property. A risky gamble that raised many eyebrows back in 2004 in this ultra-conservative region. It was then that Champ des Treilles became the unofficial test lab for Pontet-Canet which proved to be instrumental in cementing the Grand Cru Classé as one of Médoc's finest.
Although Corinne had no previous background in viticulture or winemaking, she grew into the role, learning on the job to become the driving force behind the family domaine, and a world-renowned expert on biodynamics, consulting for properties in Bordeaux and around the globe.
Since we started working with Champ des Treilles in 2012, the dynamism, depth of knowledge and sensitivity that Corinne and Jean-Michel apply to viticulture and winemaking have produced brilliant wines that are astonishingly good value. But more importantly perhaps, they made an impact on the region as a whole, quietly triggering a revolution with prestigious names the likes of Latour, Margaux, Palmer, Climens (to name a few) taking note and joining the ranks of Bordeaux's biodynamic estates.
Château du Champ des Treilles Wines
Château du Champ des Treilles
BORDEAUX 2019
Vin Passion
34% Sémillon, 33% Muscadelle, 33% Sauvignon
(13.5% alc.)
Corinne is fortunate to have 3ha of 60yo white grape varieties. The vines are located atop a hill and the soil is full of flint. Fermentation rumbles on gently over a couple of months (malolactic fermentation is allowed) in a mix of cuve and cement eggs. A very elegant wine of real finesse, with a relatively high proportion of muscadelle playing its part, providing gentle, floral aromas and flavours. As it ages it takes on delicious apricot, honey and hay notes.
Château du Champ des Treilles
BORDEAUX 2019
Le Petit Champ
50% Merlot, 27% Cabernet Franc, 15% Cabernet Sauvignon, 8% Petit Verdot
(14% alc.)
Corinne captures the essence of the biodynamic fruit in her first cuvée of red by delicate extraction ("the only extraction is done on the vine!") and cuve ageing. The fruit is ripe, natural, with dark cherry, fruits of the forest and hints of spice and dark chocolate. It has a lovely play on the palate with great freshness and has very finely tuned, ripe tannins on the finish.
Château du Champ des Treilles
BORDEAUX 2016
Grand Vin
60% Merlot, 30% Cabernet Franc, 7% Cabernet Sauvignon, 3% Petit Verdot
(14.5% alc.)
Champ Des Treilles' top wine comes from 60yo vines and has been aged for 16 months in 1yo barrels from Pontet-Canet before bottling without fining or filtration. Very luscious, ripe black fruits here with a touch of liquorice and vanilla, and fine, well integrated tannins. For drinking now to 2026.