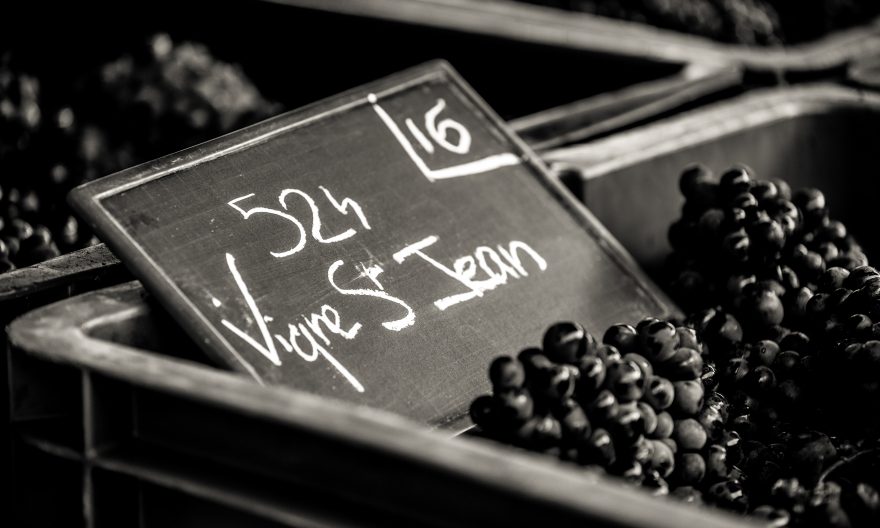 Bérêche & Fils
| | |
| --- | --- |
| Vigneron | Raphaël and Vincent Bérêche |
| Location | Ludes (Marne) |
| Size of Domaine | 11 ha |
| Terroir | Continental climate with Oceanic influence. Clay-limestone, sand, silt, marl, gravel on chalk bedrock. Various aspects, gentle slopes. 80-150m altitude. |
| Viticulture | Soils are ploughed, no herbicide or insecticide, sulphur and copper against mildew/oidium although fungicide might be used in case of extreme pressure. |
| | View Bérêche & Fils wines ↓ |
The domaine has gone from strength to strength under the guidance of brothers Vincent and Raphaël Bérêche, who took over from their parents back in 2004. Located in Ludes (1er Cru) where a good portion of their 11ha are found, they also own a clutch of well-placed vineyards in and around Ormes (Petite Montagne) and Mareuil-le-Port (Vallée de la Marne), as well as isolated parcels in Trépail, Rilly-la-Montagne, and Chigny-les-Roses. To complete the picture, they recently added small plots in the grand crus of Mailly, Ambonnay and Aÿ, taking the domaine into a different league altogether. The brothers currently produce nine champagnes and one still coteaux champenois from over 20 parcels of vines averaging a high 40yo.

Vincent is in charge of viticulture aided by a team of ten full-time employees – around one hectare per person – the work is fastidious, restricting yields, ploughing both between the rows and vines (during plant growth but not in summer) and hand harvesting with a large team of pickers. They work without herbicides or pesticides, bouillie bordelaise is applied against oidium/mildew although fungicide might be used in case of extreme pressure, "approximately one vintage in three", the brothers comment.

Raphaël's work in the cellar is equally detailed and thoughtful. Wild ferment is the norm and, increasingly, the champagnes are aged for extended periods under oak – about three quarters of the wines are now vinified in 350ltr barrels, the taille goes into 205ltr barrels and the reserve wines in 600ltr demi-muids. Due to their low pH and high level of acidity, the wines generally don't go through malolactic fermentation, which helps preserve finesse and ensure longevity. In addition, all the Bérêche top wines are now aged under cork (for additional complexity) as opposed to the more traditional capsule. As cork nuts, we have to compliment Raphaël for selecting the highest grade called 'Fleur', with an extra density and strength that ensure a much lower incidence of 'chevillé' – where the bottom of the cork turns in and there is a risk of a little oxygen ingression.
As well as letting nothing slip in the cave, Raphaël is one of the most passionate ambassadors for growers' champagnes, a fervent believer that joining forces with other like-minded Champagne growers generates a more powerful message and much more interest. He is at the forefront of arranging many tastings around the world, such as the Terres et Vins group that he co-founded with Aurélien Laherte, La Fête du Champagne in New York, and was recently invited along as the guest grower to one of Spain's most anticipated celebrations, Comando G's Fiesta de la Floración. Raphaël's effervescent personality and driving, relentless energy, and the brothers' attention to the smallest details is producing stunning results.
In Oct 2013 Bérêche & Fils changed its status from RM to NM (Récoltant Manipulant - Négociant Manipulant), principally so that the family could buy 2ha of grapes from three trusted growers (working along organic lines) in Ludes, Mailly and Rilly for grapes that go into the Brut Réserve. At the same time, the brothers decided to use their new status to launch a micro project designed to buy wines from top growers in different 1er and Grand Crus, and show the intricacies of terroir when given extended ageing 'sur lattes' – up to 10.5 years for a unicorn Avize 2005 named Côte! The range, which changed every year, comprised tiny quantities (less than 10,000 bottles in total) under the name Raphaël & Vincent Bérêche - Crus Sélectionnés. This project is now over, but the bonus of producing more under both labels is that they've been able to re-invest, buy small parcels of vines in prestigious terroirs such as Mailly, Ambonnay and Aÿ Grand Crus, and help bring even more depth to their already impressive range.
Bérêche & Fils Wines
Bérêche & Fils
BRUT RÉSERVE
35% Pinot Meunier, 30% Pinot Noir, 35% Chardonnay
(12.5% alc.)
Based on the 2019 vintage and with initial ageing in a mix of barrels and cuve, this champagne reflects all the terroirs of the domaine and has 35% reserve wine from the previous two vintages. It has dense, clear-cut fruit, good texture and vinosity and, as per Galloni, it is "a model of finesse, the wine's exceptional balance and overall class stands out most." Disgorged 11/21 – Dosage 6g/l.
Bérêche & Fils
RIVE GAUCHE 2018
100% Pinot Meunier
(12.5% alc.)
Made from two lieux-dits of low-yielding 45yo vines planted in a mix of clay, sand and limestone soils on a north-facing slope in Mareuil-le-Port. Vinified in 350 and 600ltr barrels and aged for three years in bottle under cork, it already shows a subtle complexity, with a soil-driven depth of flavours and citrusy freshness, buttressing pinot meunier's rich aromas of orchard and stone fruit. Disgorged 11/21 – Dosage 3g/l.
Bérêche & Fils
CAMPANIA REMENSIS 2018
60% Pinot Noir, 30% Chardonnay, 10% Pinot Meunier
(12.5% alc.)
Raphaël vinified this exceptional quality rosé from 40yo vines in the village of Ormes, with its delicate colour coming from the addition of 5% Coteaux Champenois (pinot noir). It was aged 'sur lattes' for three years and disgorged in March 2022 with a dosage of 3.5g/l. It is fragrant and floral with delicate aromas of roses, raspberry and pomegranate; similarly the mouth has succulent flavours with a fresh, vital cut and saline stamp.
Bérêche & Fils
RILLY-LA-MONTAGNE 2018
1er Cru
100% Pinot Noir
(12.5% alc.)
0.4ha of north-east facing pinot noir planted in 1980 in the lieu-dit Les Sablons where the soil is shallow and sandy with a lot of chalk. The still wine is aged for ten months in 350ltr oak barrels before second fermentation and further ageing 'sur lattes' under natural cork. This is a brilliant and classy expression of Rilly-la-Montagne's cool terroir, typical of the north-facing villages of the Montagne de Reims. The nose is refined and subtle, the palate is chiseled and 'tout en dentelle', with bright red fruits and gentle smoky notes that enliven a salivating and almost tannic finish. Disgorged 12/21 - Dosage 3g/l.
Bérêche & Fils
LES BEAUX REGARDS 2018
Ludes 1er Cru
100% Chardonnay
(12.5% alc.)
0.45ha of 50yo vines in the parcels of Beaux Regards and Les Clos on mid-slope in Ludes (1er Cru) – the soil is a very fine-grained clay with limestone and flint. The racier side of chardonnay comes through loud and clear in a wine built around density and texture. Lemon confit, apricots and cream, wild flowers and spices are fused together in a deep, expressive and age-worthy champagne. The breadth and power of the Montagne de Reims give the wine much of its personality, it will benefit from a couple of extra years in bottle. Disgorged 02/22 - Dosage 3g/l.
Bérêche & Fils
LE CRAN 2012
Ludes 1er Cru
50% Chardonnay, 50% Pinot Noir
(12% alc.)
The brothers made this champagne from Les Hautes Plantes and St-Jean, two of the finest mid-slope parcels in Ludes, that were planted in 1969, one facing east and the other west. The soil is very chalky in both parcels, and the grapes ripen fully but retain a naturally high acidity that is perfect for long ageing. Slow fermentation and short ageing occurred in young 350ltr barrels, it was then given 78 months bottle age 'sur lattes'. It offers brioche, ripe citrus and honey notes with depth and power that are quite out of the ordinary. In common with other Bérêche champagnes there is an attractive marrowy protein note – a savoury touch of 'gras' that acts as a beautiful counterpoint to the salinity and gentle bitters on the finish. Disgorged 07/19 - Dosage 3.5g/l. 4,194 bottles produced.
Bérêche & Fils
MAILLY 2014
Grand Cru
100% Pinot Noir
(12% alc.)
2,100 bottles were produced from a 0.40 ha plot of 60yo vines (lieu-dit Les Chalois) in a deep, dark brown, clayey and chalky soil. Fermented in fûts, the still wine was aged on its fine lees before being bottled off for a 54 months 'élevage sur lattes' under natural cork. It's a very harmonious champagne, multi-layered and textural with incisive stone fruits flavours, floral and herbal notes as well as a hint of liquorice. Disgorged 07/19 - Dosage 3.5g/l.
Bérêche & Fils
AMBONNAY 2014
Grand Cru
100% Pinot Noir
(12% alc.)
The latest addition to the range and one of the final pieces of the jigsaw for the Bérêche brothers. This comes from 0.4ha of 50yo vines in Les Tourets – right next to Ambonnay's famous lieu-dit Les Crayéres. The deep, iron rich red clay soil imparts the wine with an incredibly fine, velvety touch on the palate. Fermentation and ageing in 350ltr barrels is followed by 54 months in bottle, on the lees and under natural cork, further increasing the soft, cushioned mouthfeel. It has an amazingly stretched and ample texture, a typical generous quality that only the prestigious south-facing slopes of Ambonnay can offer. Gorgeous red fruits and savoury spices linger in the mouth thanks to a distinct and enticing salinity. Disgorged 07/19 - Dosage 3.5g/l. 1,992 bottles produced.
Bérêche & Fils
REFLET D'ANTAN
30% Chardonnay, 35% Pinot Noir, 35% Pinot Meunier
(12% alc.)
This is a very specialist champagne designed to show how complex reserve wines can become with age. Every year a selection of the best age-worthy wines, made from various plots on shallow and chalky soils, is introduced to a 'réserve perpétuelle' (500 and 600ltr barrels) that was started in 1985. In December 2017 two thirds of the solera was bottled off (leaving the balance to be blended with the young wines of the year) and then aged 'sur lattes' for 36 months before disgorgement. There is a crossover with wine from Jura here with subtle and moreish oxidative notes – Reflet D'Antan offers astonishing complexity with notes of dried fruits, green almonds and Manuka honey, while the umami-loaded mouthfeel finishes long with chalky bitters. Disgorged 12/20 - Dosage 6g/l.
Crus Sélectionnés
CÔTE 2005
Avize Grand Cru
100% Chardonnay
(12.5% alc.)
From the brothers' Crus Sélectionnés project (see profile). 2005 was a superlative vintage, and this champagne was produced from old vines on prime mid-slope in Avize. It was initially cuve aged for eight months, and then given 10.5 years (!!) of bottle age 'sur lattes' before disgorging with 4g/l dosage in December 2016. Restrained and elegant on the nose with floral hints, it has a silky fruit, with notes of fresh hazelnuts, is very pure and long on the finish. Nowadays a unicorn...